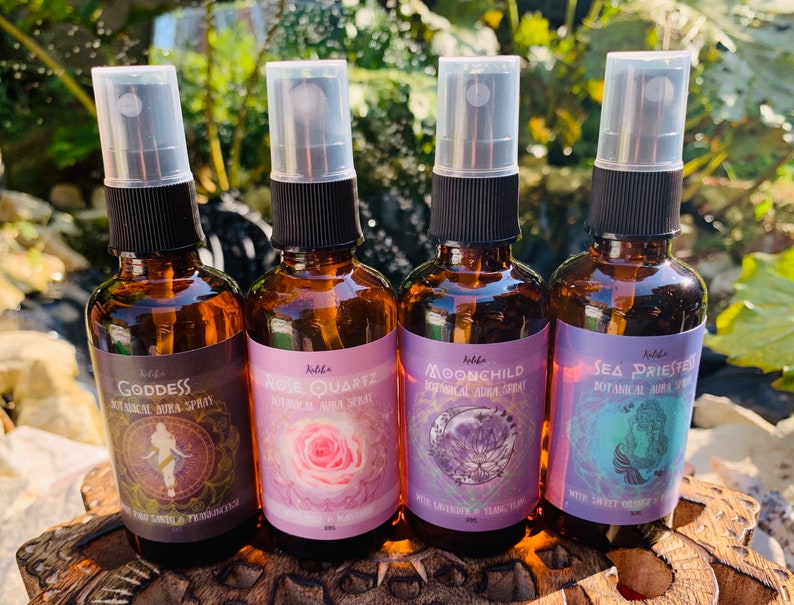 Price: $7.00GBP
Kalika's hand poured room aura spray for cleansing, purifying, rituals and more!
Moonchild: With Lavender and ylang ylang
Rose Quartz: With rose and mandarin
Goddess: With Palo Santo and Frankincense
Sea Preistess: With orange and patchouli
Shake bottle before use to blend the aura scents well before use. Try individually or buy together as a set.
Uses: Aura cleansing, meditation spray, yoga matt spray, ritual spray, hair spray, facial mist, pillow and linen spray and so much more! Let us know what you love to use yours for.
Product info: 50ml spray cap glass bottle, pure ingredients, no nasties, ethically sourced, no preservatives, made with distilled waters, rose water, essential oils and always made with love.