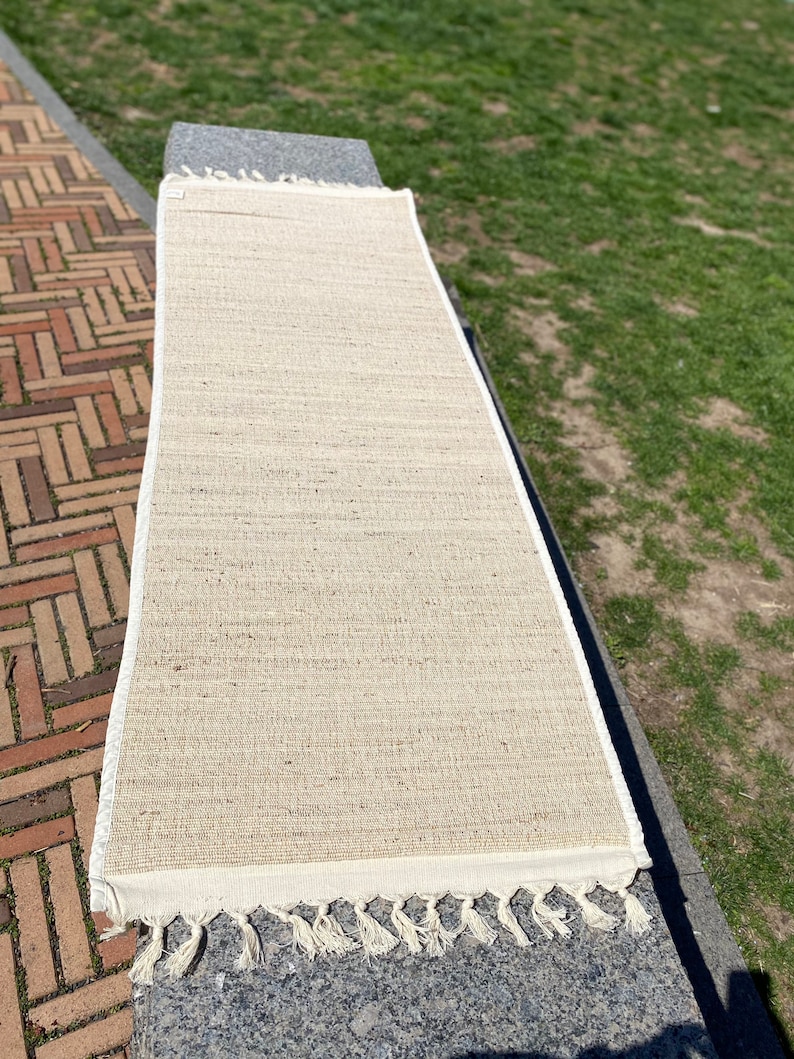 Price: $100.00USD
This hand-woven banana fiber mat is handmade from India!
The fibers are Ayurvedic Shaded, providing the upmost intense energy from the earth onto your mat.
It has stickiness on the bottom so it will not budge when you're in warrior 2 😊
ABOUT THE PRODUCT
The search for best Yoga mats that are extra thick, extra long, made of natural fiber (banana fiber yoga mats), are eco-friendly, anti-slip/anti-skid, anti-odor, and perfect for hot yoga sessions ends here. Read on to find more:
These Yoga mats are made using natural fiber i.e., banana fiber. They get softer with use and are still sturdy.
KEY FEATURES:
👁These yoga mats are anti slip/anti skid/ non-slip/non-skid/, basically slip free, all thanks to the natural rubber grip. The more you practice, the more you sweat, the more sturdier they get.
👁Hypo allergic mats to take care of sensitive skin
👁Handwoven with natural extract
👁we know how important it is to have a mat that provides you the right space to practice. Therefore, we weave our mats longer and wider 28" x 72". We are yet to find mats that can compete with ours on size.
👁Natural Rubber coating for extra grip and firmness for intense yoga routines like power yoga.
👁Soul Therapy mats are adaptable and works well for most styles of yoga : Hatha, Vinyasa, Iyengar, Ashtanga, Bikram, Hot Yoga, Kundalini, Yin, Prenatal, Restorative, Anusara and Vini-yoga. Even for normal fitness routines, or meditation sessions, we can recommend our mats. Cotton or banana, or Jute are all natural bio-degradable materials unlike microfiber which most yoga towels are made of. The washing of microfiber has been linked to the cause of massive plastic pollution to our oceans, air and drinking water. Therefore, when you do Yoga or meditation, you can feel the work of natural fibers and real craftsmen ship.
👁These mats can be used for both indoor and outdoor practices and can be easily rolled and carried.
👁The handwoven weave on the mat renders firmer grip while practicing postures.
👁We recommend using our mats with a towel or blanket for an additional comfort during practice.
👁These mats make a perfect gift for a 'Yogi' in your life too – A Yoga gift box is available in our gifts section on the store.
👁Wash care: Hand-wash with a damp cloth. Loves good sun.
👁Made with Love & Care in India