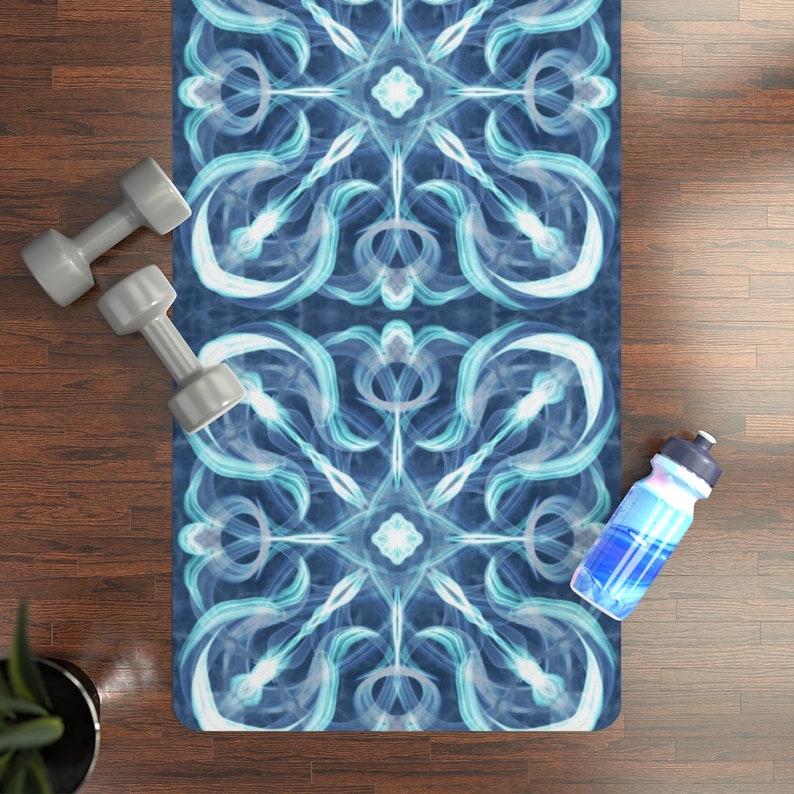 Price: $58.95USD
Blue and White Tie Dye Pattern – Beautiful Rubber Yoga Mat – Soft Hues of blues and white
Add a some flair to all your yoga sessions with this custom-printed rubber yoga mat. With an anti-slip rubber bottom for extra stability, this yoga mat helps you better balance during any pose and absorbs impact, delivering a higher comfort factor for all your exercise.
Each mat features edge-to-edge printing in crisp detail.
One size: 24″ x 68″
Matching Yoga Pants in Store!
Microfiber suede top
Rubber bottom
Edge to edge print
Lightweight
Spot clean with soap and water.
Prints and Ships in 3-5 days – FREE SHIPPING
Matching Sports Bra – Leggings and Floor pillow in store