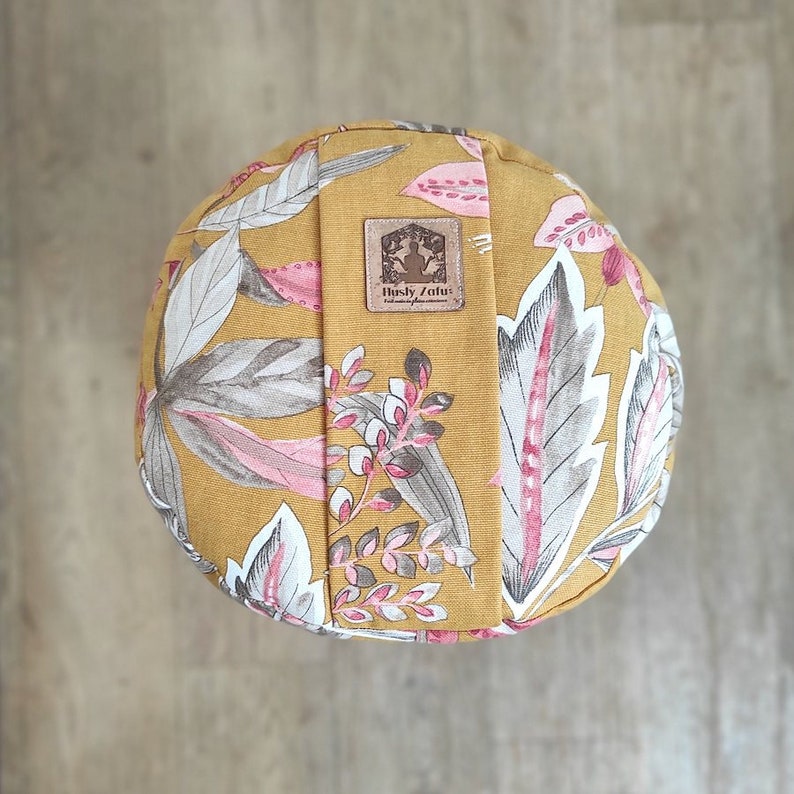 Price: $85.00EUR
Bolster Persian saffron
This bolster as beautiful as it is practical will accompany you in your relaxation and stretching postures during your yoga sessions.
DETAILS
Length: about 60cm
Width: 22cm approx.
Weight: 2.6 kg approx.
Fabric composition: 100% cotton.
Bachette half natté. 280g/m2.
Filling: organic spelt husks
Engraved cork label
Seam lined on the areas to be reinforced.
DESCRIPTION
Bolster removable thanks to its quality invisible zipper that has a funnel underle to facilitate the filling and emptying of the spelt ball.
It has a conveyor handle to move it easily.
For the padding, I chose the spelt ball which comes from the shelling of the spelt cereal.
It is an environmentally friendly and organic material.
The spelt ball is light and allows air to pass through, it offers firmness and stability
It is also anti-mite and rot-proof.
MAINTENANCE
Machine washing of the cover at 30° on the reverse and drying flat
*The patterns of the print may not fall as in the presentation photo. Each zafu is unique because of its artisanal character.
It is advisable to change the spelt husks every 3 years in order to take full advantage of its properties.
You can also change half of it every year to regain the firmness and full appearance of your cushion.
(Spelt balls offered on the site in different quantities)
The standard shipment is a Colissimo tracked but you can also receive your package by Mondial Relay or Shop2Shop on request
© All rights reserved 2022
Husly Zafu creations are protected in 176 countries, any reproductions can lead to prosecution.
NB for Etsy creators: I would be grateful if you could find your own words to write an Etsy product sheet and not copy and paste the product sheets of competitors 😉 The work of the craftsmen is also this one and the plagiarism starts there. We love our job, do we respect each other:)