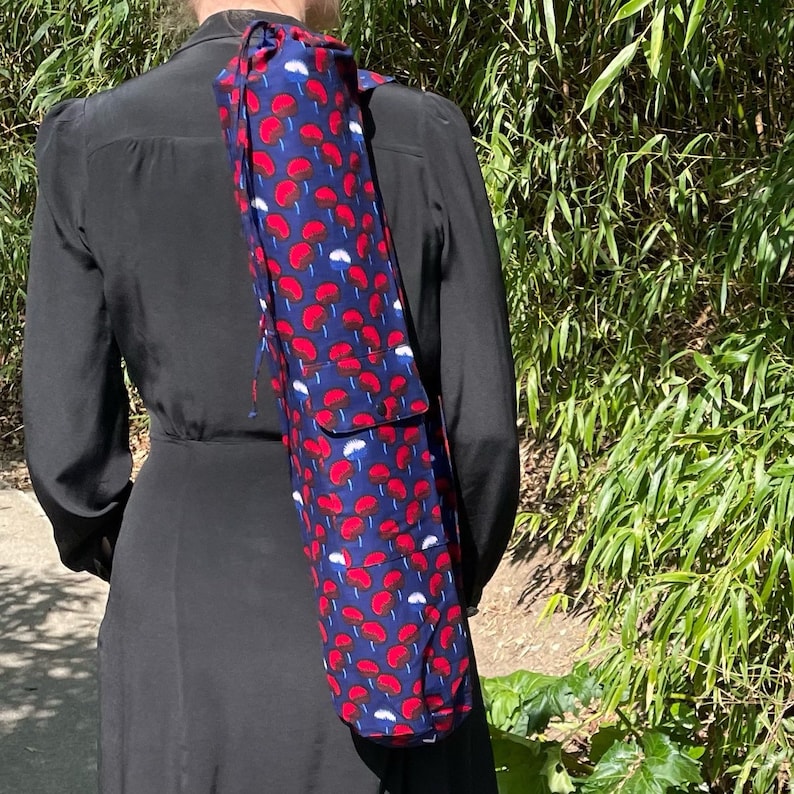 Price: $35.00EUR
The practical and clever bag to store and carry your Yoga or gym mat.
Comfortably accommodates a classic floor mat of 61x173cm.
Closure by coordinated sliding link.
Wide and comfortable shoulder strap made of the same fabric.
Large side pocket to take phone, pass, keys and all your small belongings. Closed by press button.
The finishes are neat with masked inner seams and reinforced hanging points.
The wax fabric in solid blue cotton is printed in red and white shapes, in a Japanese graphic spirit. Matching the large beach bag and other items from the shop.
Size:
– circular base of 14cm in diameter and 70cm in total height.
– shoulder strap 6cm wide by 80cm
– 13x19cm for the pocket