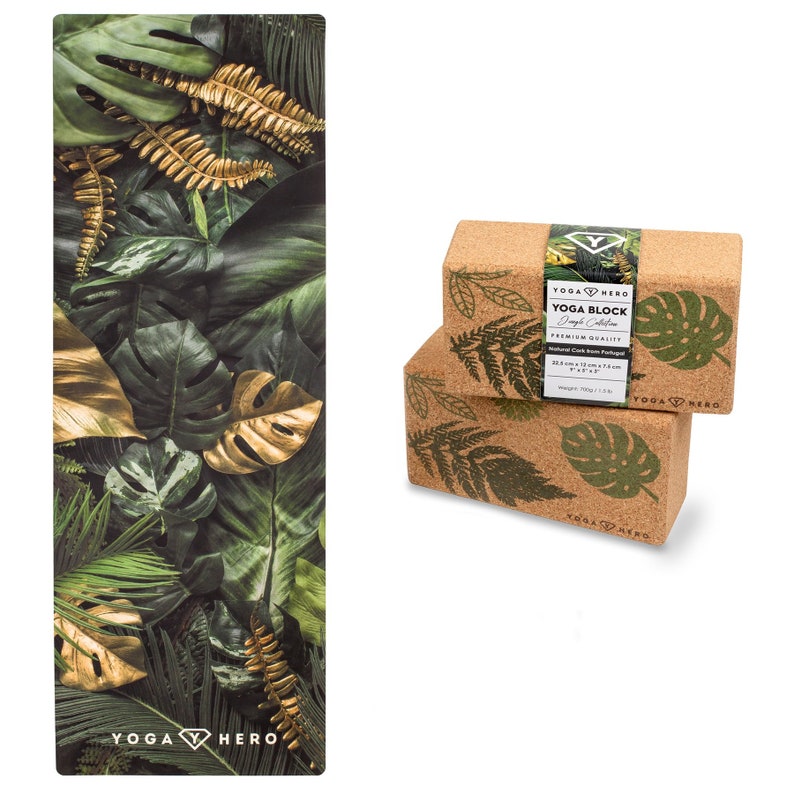 Price: $120.90EUR
Set consists of 1 classic yoga mat and 2 yoga blocks.
Classic Yoga Mat
Classic yoga mat (3.5 mm) with a patented non-slip coating and absorbing surface for any type of workout. Natural rubber bottom for the ultimate grip and completely free of harmful substances. Easy to clean: Wash cold in the washing machine. Free carrier included.
Read more about Classic yoga mat here.
2 Yoga Blocks
Yoga blocks made of high-quality 100% premium natural cork from Portugal were designed in Germany and manufactured in the EU under fair working conditions.
Read more about yoga blocks here.
MATERIAL
Yoga Mat
Patented non-slip coating
Recycled PET microfiber top
Biodegradable 100% natural tree rubber
Eco-friendly water based ink
Yoga Block
Natural cork from Portugal
SIZE & WEIGHT
Yoga Mat
Dimensions: 178 x 61 cm, 68 x 24 inches
Thick: 3.5mm
Weight: 2000g
Yoga Block
22.5 cm x 12 cm x 7.5 cm
Weight: 550g (each block)
CARE INSTRUCTIONS
Yoga Mat
Machine wash cold
Don't use detergent, to avoid damaging non-slip coating
Hang it out to dry, do not dry in the dryer
Yoga Block
Wipe with a wet towel
ADVANTAGES
Made of biodegradable 100% natural tree rubber, cork and recycled PET microfiber
recyclable, hypoallergenic and contain no toxic materials
Part of the profit is donated to support charity projects.