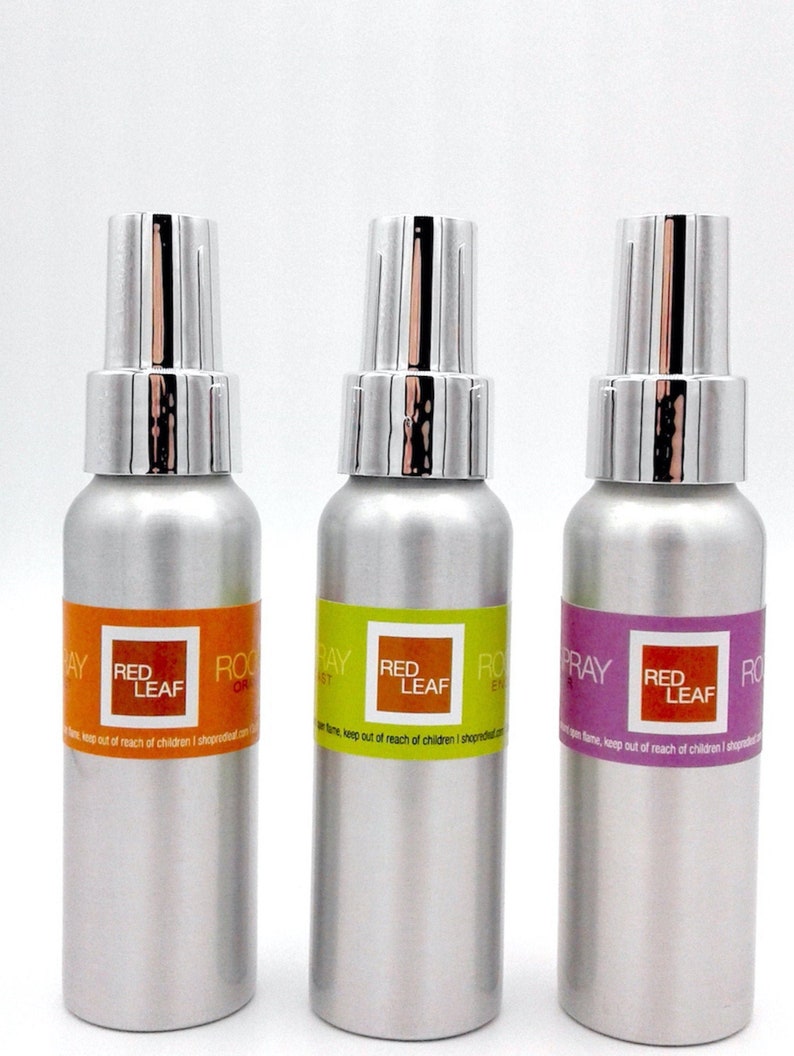 Price: $12.99USD
Just a few sprays is all that's needed!
Red Leaf room sprays have excellent scent throw even for large rooms. Formulated to be long lasting with a combination of essential and fragrance oils.
Beautifully packaged in an unbreakable aluminum canister with a matching fine mist sprayer.
Each bottle is shipped with a twist off cap that's sealed with easy to remove vinyl tape to prevent leaks. The fine mist sprayer and aluminum bottle are bubble wrapped separately to help prevent damage and shipped in a bubble mailer to ensure your room spray arrives in perfect condition with no leaks.
Each container is 3 ounces.
Full scent descriptions shown in the last thumbnail pic, please click to enlarge.