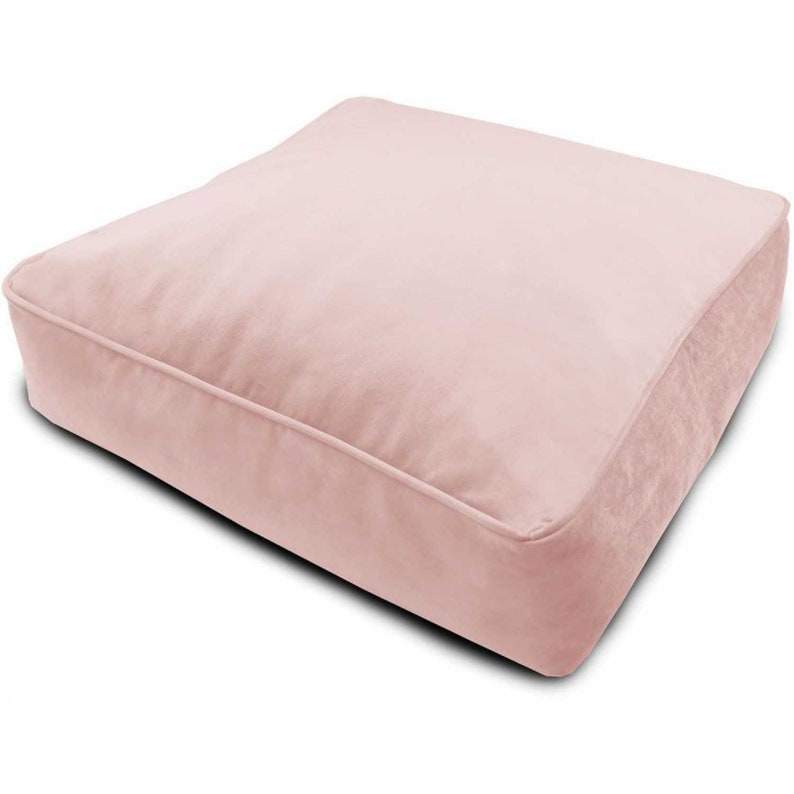 Price: $29.99USD
Elegant Sofa Cushion, Indoor & Outdoor Seats, Floor Cushion, French Cushion, Baroque Sofa Cushion, Velvet Bedding, 23 Color Options
Handmade floor cushion cover – meditation cushion – Solid color floor seating pillow cover. This Indian Floor pillow cushion cover is completely Hand made on 100% velvet. This beautiful pillow cushion cover is a best way to add multi color to your Floor, sofa, couch, bench, car and any room in your house and office.
Size: 16 X 16 Inches
18 X 18 Inches
20 X 20 Inches
24 X 24 Inches
28 X 28 Inches
32 X 32 Inches
35 X 35 Inches
40 X 40 Inches
Material: 100% Velvet Fabric.
Quantity: 1 Piece
Care: Dry Clean Only.
Note: Only cover, Pillow insert is not included.