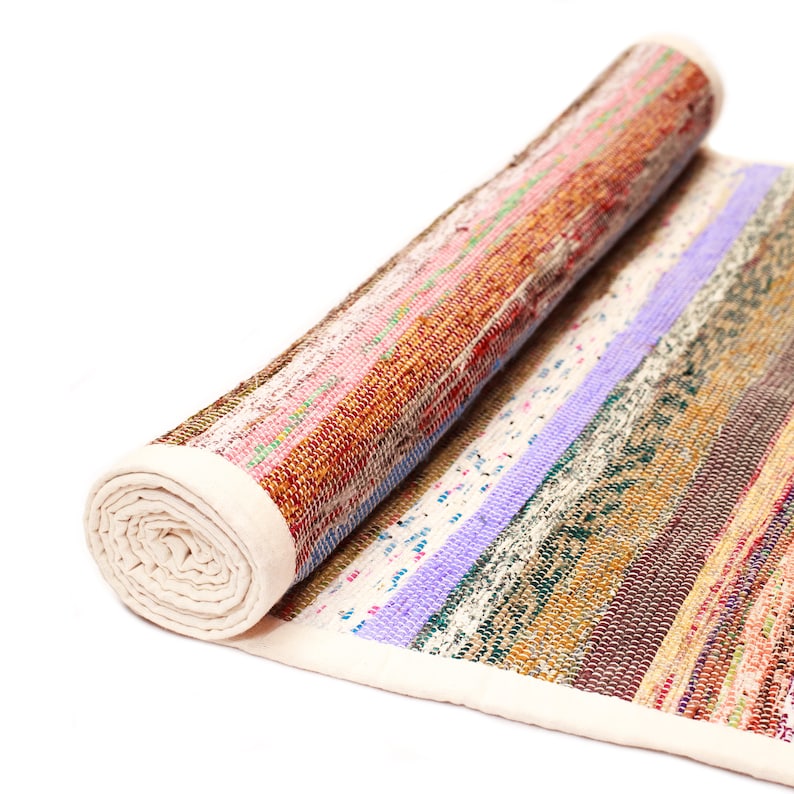 Price: $58.00USD
This yoga mat is 2mm thick and beautifully made using recycled sari fabrics. you can machine wash and air dry. It is extra padded with natural cotton fabric to bring you comfort and anti-slip protection during your practice. It will add a beautiful color touch and give your feet a nice massage, and create a more luxurious yoga experience for you.
Each piece is unique and handmade by our women, so your product will resemble the image shown but have its own unique color palette.
We collect left-over materials discarded from factories. We wash them, dry them and then cut them into pieces. We woven them on a traditional 100-year-old loom that doesn't use electricity. By working with recycled fabrics we are contributing to making the fashion industry more sustainable.
Dimensions: L 70 x W 24 inches
Weight: 380.00 Grams
Materials: Recycled fabrics and cotton
Local Women's Handicrafts is a fair trade, eco-conscious collective of women who create unique fashion and decor in Nepal. Our mission is to help empower and educate women, enabling them to write their own destiny. We provide a safe space for women who have escaped abusive practices in the textile industry and other injustices in their local communities. Our manufacturing facilities allow these women to learn new skills and crafts as a group to help heal and rehabilitate their spirits. Through raising awareness and making fashion in an ethical way, our goal is to end childhood slavery, forced marriage, and other injustices against women.