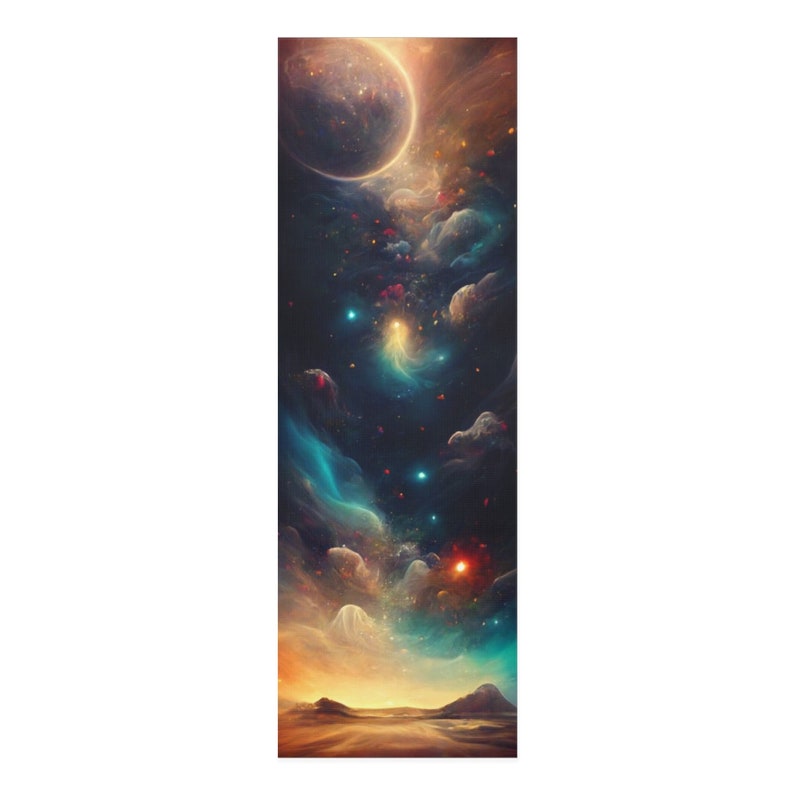 Price: $76.28USD
Breathe in, and breathe out with style. Made with foam material, these printable yoga mats are lightweight, cushion you from impacts, and measure 24″ x 72″ x 0.25″ in size. Namaste!
.: One size: 24″ x 72″ (61cm x 183 cm)
.: 0.25″ (0.65cm) thick
.: Material: 100% foam (synthetic thermoplastic)
.: Edge to edge print
.: Lightweight
Colors shown on screen may vary a little from physical product due to differences in display and print. The differences should be very minor.
This product is produced using a modern print-on-demand approach which is a more sustainable practice than traditional high inventory approaches.
Print on demand is a sustainable business practice because it eliminates waste associated with overproduction. When products are only printed when they are ordered, there is no need to keep excess inventory on hand. This reduces the amount of resources needed to produce the products, and also reduces the amount of waste generated when products are not sold.
Print on demand is also ecologically friendly because it uses less energy and generates less pollution than traditional mass manufacturing. In traditional manufacturing, products are often manufactured in large batches, even if only a small number are sold. This means that a lot of energy and resources are used to produce products that may never be sold. Print on demand eliminates this waste by only printing products when they are ordered.