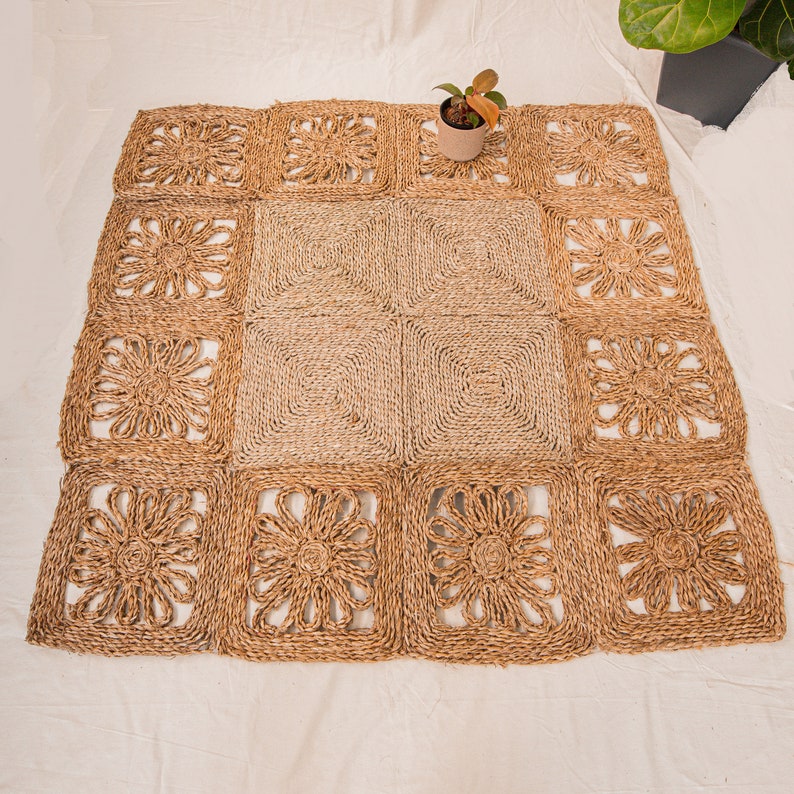 Price: $186.25AUD
🎁 Perfect for Housewarming, Birthday, Occasions, etc. Gift
🌊 Bring coastal-chic and gorgeous unique piece style to your space with the designer touch from our Woven Sea grass Rug that will create a casual feel and add warmth to a room and provide beautiful functional pieces with a textural feel. This beautifully handmade rug can be used to add a exceptional touch to every space, whether it may be your bedroom, living room, kitchen or simply a yoga mat.
✨ Cosset Space's Rectangular Fold-able Rattan Rug is a simple, yet captivating and natural choice which create a stunning contemporary look, whether it's coastal chic or casual cool. This classic natural fiber rug is a must-have for an Eco-friendly household. The handwoven rug creates a soft golden sheen that perfectly complements your contemporary decor. The strong fibers make this rug durable enough for high traffic areas.
✔ HANDMADE item by skilled artisan from Vietnam creating exceptional craftsmanship pieces by using traditional weaving techniques.
✔ DIMENSIONS: 120x120cm
✔ 100% NATURAL made from rattan for natural texture & Eco- friendly quality.
✔ COLOUR: Natural tone compliments any bright or neutral palette for easy styling.
✔ STYLING: Ideal for coastal, tribal and Scandinavian inspired styles.
✔ CARE INSTRUCTIONS: Wipe clean with a damp cloth.
✔ BENEFITS: Ultra-durable, long-lasting rattan; low profile; rustic charm and beautiful designs.
✔ NOTE: The size and colour is approximate and can vary slightly due to the nature of the materials, styles and them being handmade.
All items will be delivered from Sydney as soon as possible after payment process is completed.