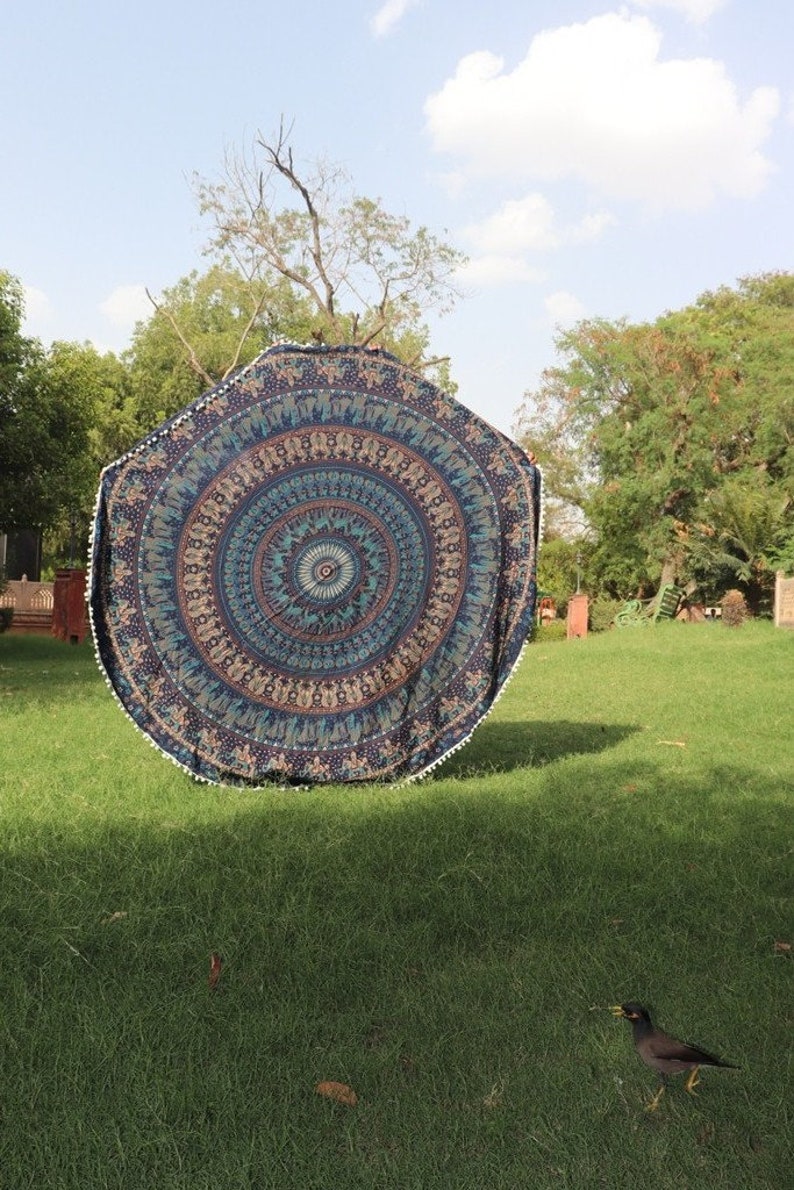 Price: $38.99USD
Indian Mandala Round Tapestry Beach Cotton Beach Towel, Round Yoga Mat with frill Beach Round Throw.
Product Details
Design : Mandala Tapestry Wall Hanging
Fabric : 100% Cotton fabric, Screen Printed.
Usage : Tapestry, Wall hanging, Bedspread, Dorm Decor,
Curtain , Sofa Cover Meditation Yoga Mat Beach
Tapestry
Size : Diameter 76 Inches
Washing : Dry Clean or Machine wash cold. Please do not
tumble dry.
This gorgeous piece of art can be used as Beach Throw, Bedspread, Yoga Mat, Table Cloth, Beach Towel and of course as a Tapestry or a Wall Hanging.
Add an ethnic feel to your room Dining Room with this cotton handmade wall hanging. Go for a dramatic makeover of your wall and this tapestry would become a conversational piece of art. A must have in any season for all ethnic savvy ones. This is a rare beauty not to be missed, a genuine collector's item & the result of masterly workmanship.
designed this mandala taking inspiration from a whole array of natural elements including animals, flowers, and plants. The design showcases elephants and distinct flowers like Irises, Heliotropes, Lilacs, and Dahlias, along with various exotic plants. These elements come together in this tapestry symbolizing the harmony of life.
The mandala is printed on thick cotton cloth. Ideal as part of your yoga studio decor or as an addition to your ethnic or bohemian home decor.
Thanks !