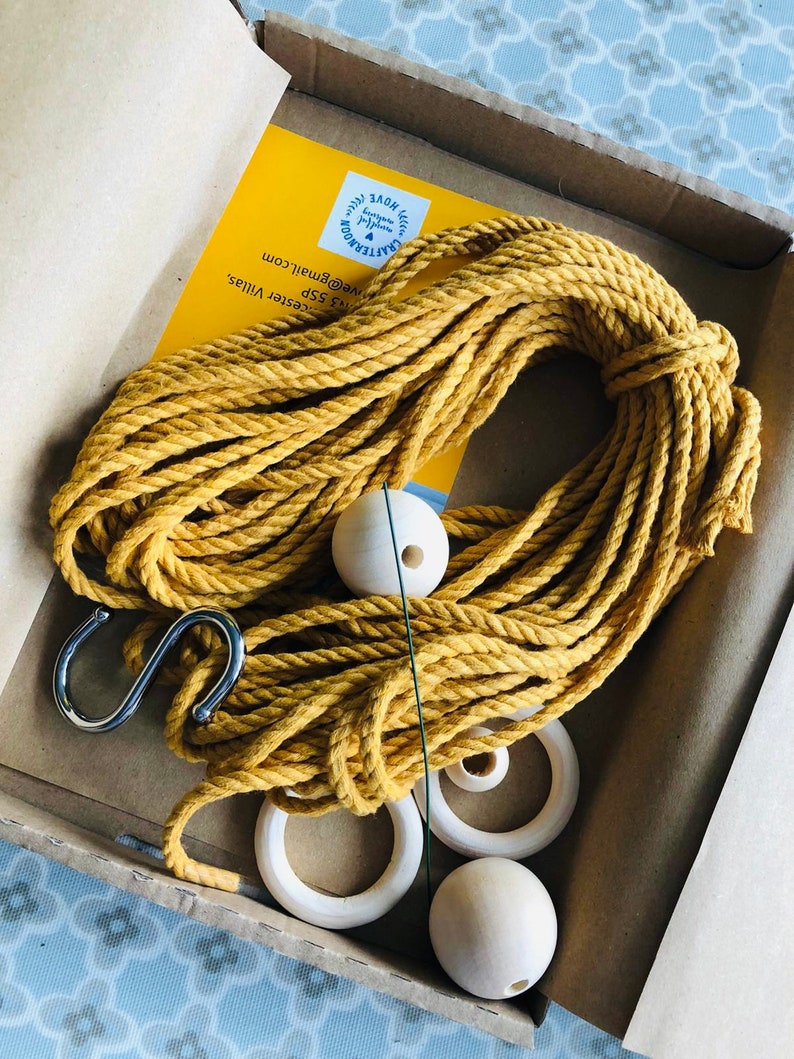 Price: $18.00GBP
Beginner's Beautiful Macramé Yoga Mat Strap by Crafternoonhove
An easy, fun entry level Macrame craft kit for beginners.
Kit contains all you need to make a pleasing, tactile Macramé Yoga Mat Strap or pic-nic blanket holder. The instructions sheet will guide you through the necessary knotting, tying & finishing techniques. No previous macramé experience is necessary, just some patience and a relaxed approach to making. The end result is a beautiful strap which can also be used as a bind in your yoga practice.
Kit contents:-
1 x "S" hook – to use as a hook for your work
2 x wooden rings
2 x 8 m organic cotton cord
1 x 0.5m organic cotton cord for end wrap knot
2 x large wooden beads
1 x small wooden bead
1 x wire to thread your beads
1 x instructions sheet
You will need scissors, sellotape & a measure.
This Yoga Mat Strap is approx.. 1.5 m in length. Easily carry your mat over your shoulder between classes. In addition, it can be used in your Yoga or Pilates practice as a prop for stretches & binds.
The strap can also double up as a picnic blanket holder… very useful as the summer approaches.
Available in four colour ways.