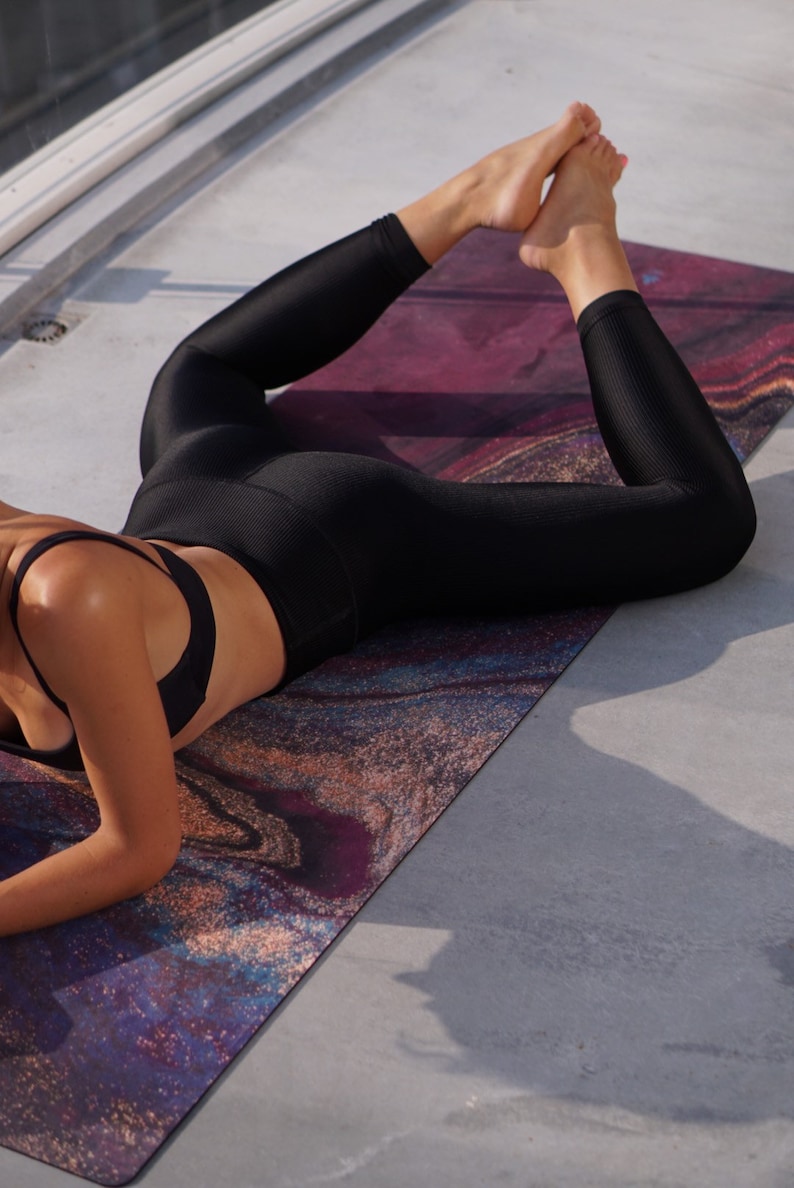 Price: $89.00EUR
Space Oddity: Inspired by Stardust and distant Galaxies.
The gemstone design keeps you calm, energized and strong during your practice.
The design is hand-crafted using the acrylic pouring technique, which results in unique organic patterns and colors.
All-in-one Yoga Mat and Towel: Eco-friendly natural rubber base and sweat absorbing microfiber suede surface.
More grip the more you sweat. no more yoga towel needed. No more wrinkles under your feet! Just secure stance and optimal cushioning. Perfect for Hot Yoga, Bikram, Vinyasa, Bikram-Yoga, Crossfit, Pilates, Fitness and other sweaty workouts.
Eco-friendly water based colors, durable sublimation print. Biodegradable natural rubber base. No chemical smell. Odor-preventing closed cell structure.
Super comfortable soft touch. Machine washable (see guide), hygienic, durable. Extra long. 72 in x 24 in (183cm x 61 cm) Thickness: 3.5 mm Weight: 2,5 kg
Free Spray bottle included. Refresh your Mat with your favorite essential oil.
Tip: Spray some water on your mat for maximum grip from the very first moment of your practice.