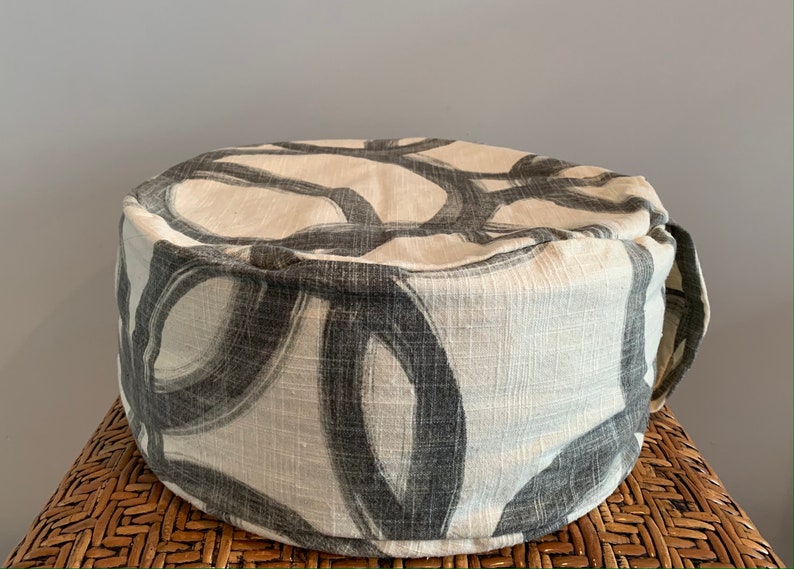 Price: $90.00CAD
Durable and versatile HI Enso meditation cushion with handle and zippered cover. Natural cotton zippered insert filled with Canadian Organic Buckwheat Hulls. Height can be adjusted by adding or removing hulls. Designed to support a sitting or kneeling posture.
HI: Approx 6in. high & 7lb of hulls
Approx 13in. diameter
KINDlife Zafu was born out of necessity – to create versatile, sturdy and eco-friendly zafu & zabuton meditation cushions that support all bodies. KINDlife cushions support a sitting or kneeling posture and hulls can be added or removed to adjust the height or firmness.
KINDlife creator Nancy Dougherty is a Manual Therapist and Meditator who understands the challenges of posture and comfort in a sitting meditation practice.