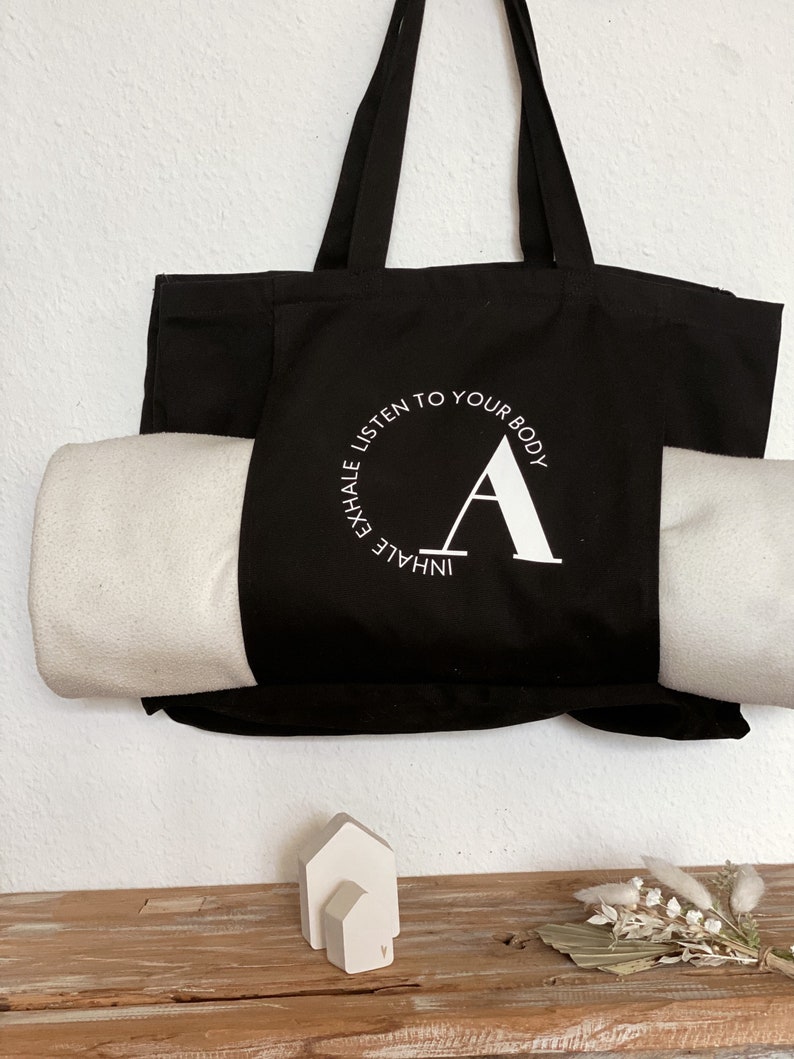 Price: $24.90EUR
The personalized canvas bag made of organic cotton transported easily carries your mat to yoga or Pilates class in your outdoor compartment.
Inside there is enough space for your sportswear and shoes, towel, cosmetic bag, etc.
Also as a beach bag super practical, the mat compartment easily carries a blanket or your beach towel.
Thanks to its high-quality, heavy quality, it is very robust and durable.
The bag can be carried in the hand or over the shoulder.
You can put together your own personal favorite piece from 4 pocket colors and 9 lettering colors.
Details:
Suitable for most mat sizes (yoga mat not included)
Length of the carrying handle: approx. 57 cm
Volume: approx. 27 litres
Dimensions: 50 x 36 x 13 cm
Material: Canvas made of 100% organic cotton
Labelling: Flex film, Oekotex certified
For more information or special requests, you can always contact me by message! And for more inspiration, follow me on Instagram: OMICHI. Concept_Store
Please note that the use of different display technologies and your individual display settings may lead to distortions in the color display.
The colors displayed on your display may therefore differ slightly from the actual color of the products shown in my product photos. This does not constitute a reason for complaint.