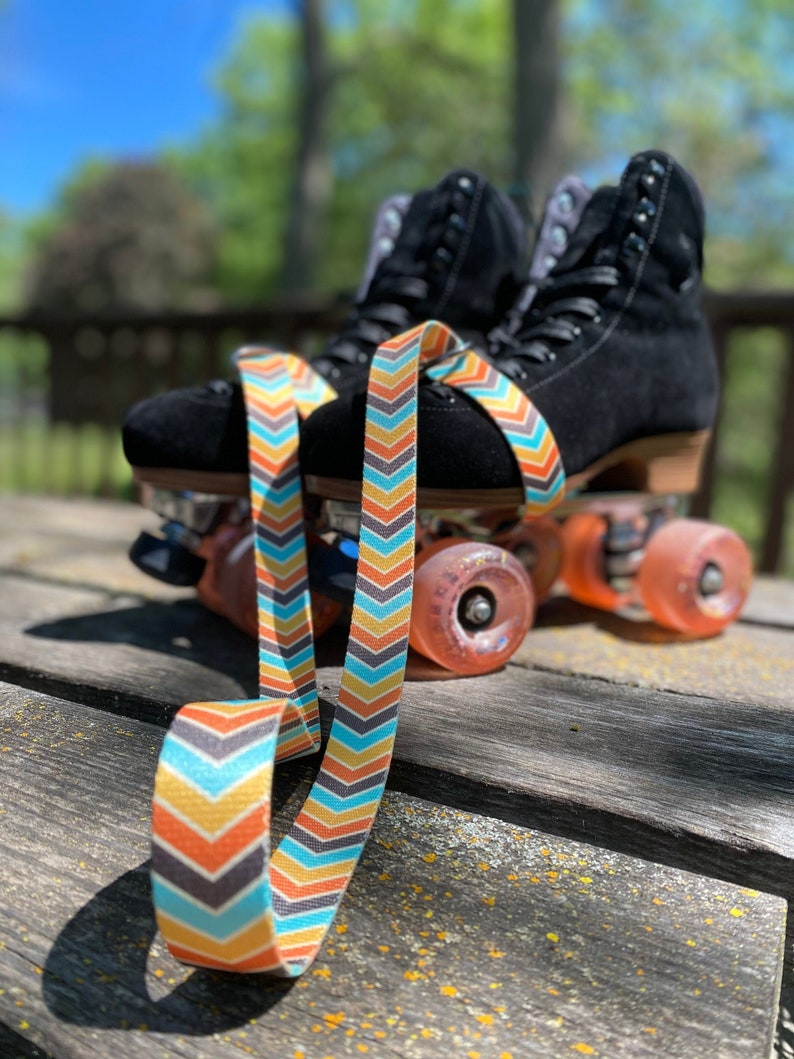 Price: $20.00CAD
1″ wide, approx. 60" total length, thick and durable printed polyester webbing. Retro vibes created by Orange, Yellow, Turquoise & Brown chevrons.
Strappy Lassy Skate Leashes are durable, fashionable, and functional. Because they are fully adjustable, they are also multi-purpose. Carry your skateboard, a yoga mat, or a blanket to the park for a picnic. It also doubles as a handy yoga strap to assist you in your yoga practice. Handmade in Ontario, Canada featuring fun and colourful prints & designs. They add the perfect embellishment to your skate ensemble.
Convenient roller skate leash. Simply pull the strap through the D rings on each end to create adjustable loops that will fit over your skates, lift from the center of the strap to tighten, throw them over your shoulder and you are all set!