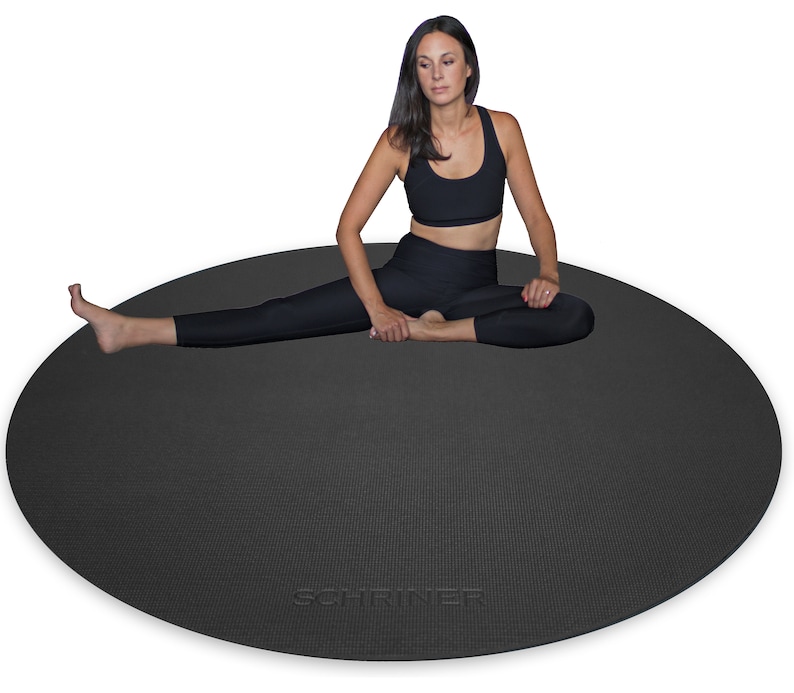 Price: $99.88USD
1/3 INCH THICK Round Yoga Mat. Ultra comfort and support on feet and ankles.
6 FEET ROUND Stylish shape. Look great in any room.
PREMIUM QUALITY Made with only the highest quality non-toxic eco-friendly material. Guaranteed to never peel, fade, or crack.
ULTRA COMFORT Works great for kids yoga, stretching, workout, pilates, exercise, or baby play mat.
MANUFACTURER LIFETIME GARAUNTEE
You can rest assured knowing our mat is made with only the best non toxic phthalate free materials to ensure pureness in your product.
It's closed cell surface was made to prevent sweat, dirt and bacteria from absorbing into the mat's surface and core, making cleaning your mat less of a chore.
It's slip resistant and non sticky.
Designed to never peel, flake, or fade we include a lifetime guarantee your mat will never break down or diminish in quality.
We surpass industry standards with our mats measuring at 72 inches in diameter 8 mm thick for ultra comfort and support.
Focusing on your practice is the most important thing.
With the ultimate support and cushioning you never have to worry about sore ankles or achey joints and ligaments again.
Having all sports in mind we've designed the mat to not only be used for meditation but also great as a yoga mat, exercise mat, or for a great place to stretch.