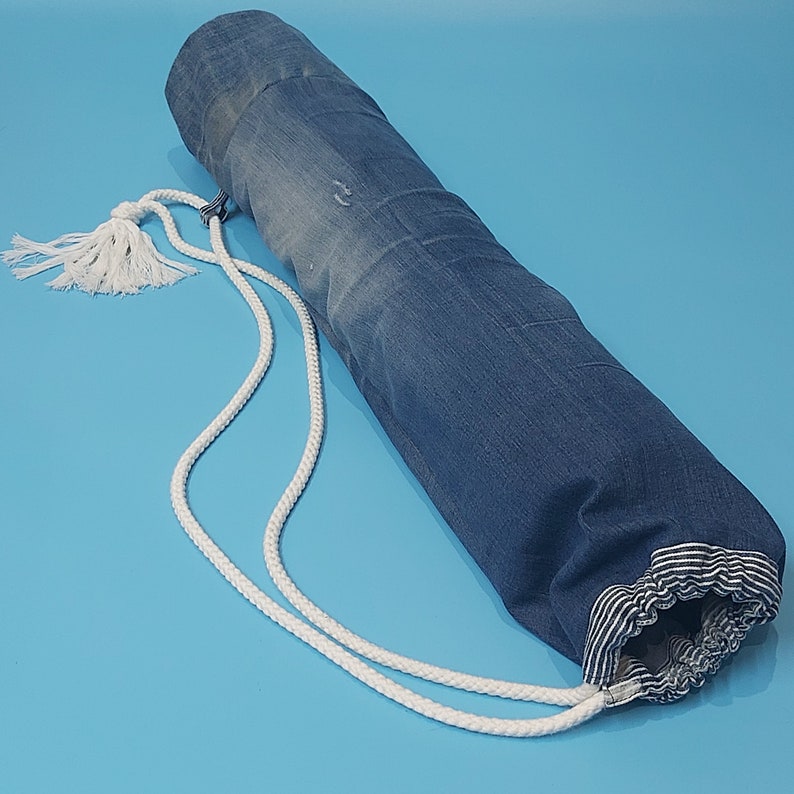 Price: $2.50GBP
Take good care of your Yoga mat with this simple drawstring bag pattern and instructions PDF download.
3 piece pattern with clear photo instructions. No big paper patterns to print just clear A4 instructions which will be sent to you at checkout.
Get this pattern as part of a YOGA BUNDLE with Bolster cushion and Yoga Mat bag see in my SHOP
Note: Make sure that you print to 100% no scaling or fit to page as this would distort the sizing, however there is a little test square on the document to help you check.
Pattern is designed for standard mat width 24″ (however would highly recommend measuring the diameter of your mat rolled up and if you a little extra wriggle room just add further seam allowances to this pattern)
To make this project you will need 40cm of woven fabric and 2.5m of cord/rope to drawstring.
Find further instructions, top tips and more photos at www.frecklesandco.com
If you enjoyed this pattern please leave a review and a little photo I love to see what fabric you guys choose ❤