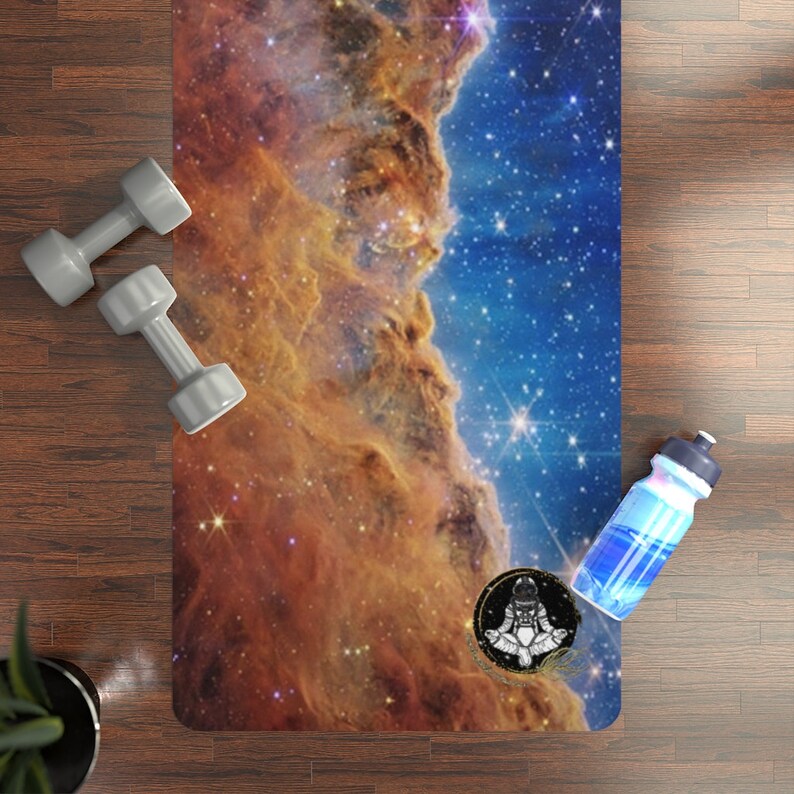 Price: $75.00USD
If you love the serene images of space then Productive Slacker's Stunning James Webb Carina Nebula Yoga Mat is perfect for anyone who is looking for a unique and stylish mat that offers exceptional grip and comfort.
All of our yoga mats are made from high quality natural rubber that is sustainably sourced and echo friendly. Our mats are made to absorb moisture making this mat perfect for regular and hot yoga.
Our mats are thick for extra support and comfort and light weight.
Product Description
Measure 24″ x 72″ x 0.25″
Material: 100% foam
Edge to edge print
Lightweight