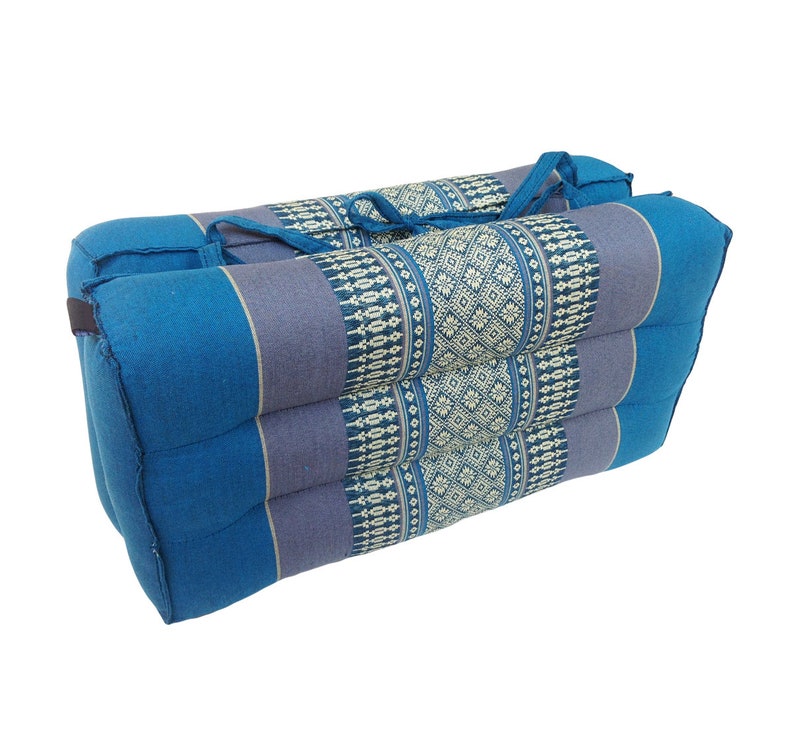 Price: $23.95GBP
✔ The soft but firm filling is particularly suited for yoga, pilates, meditation or just chilling out in the great outdoors. Size when opened: 40 x 40 x 6cm (approx). Size when folded: 40 x 20 x 15cm (approx). This is one of our best selling products.
✔ What is the magic of kapok? We use kapok in the filling of our Thai pillows, cushions and mattresses; it's a 100% natural, organic and sustainable fibre, similar to cotton and harvested from tropical kapok trees. It's unique qualities have made kapok a must-have filler for traditional Thai massage and meditation products.
✔ Kapok is light, but firm and supportive. It has breathable and hypoallergenic properties, safe to use on grass and sandy beaches. The plant fibres provide an insulating effect and prevent any transfer of coldness from the ground. Kapok filled products are much admired for their stability and durability.
✔ This item ships from the UK within a few days.