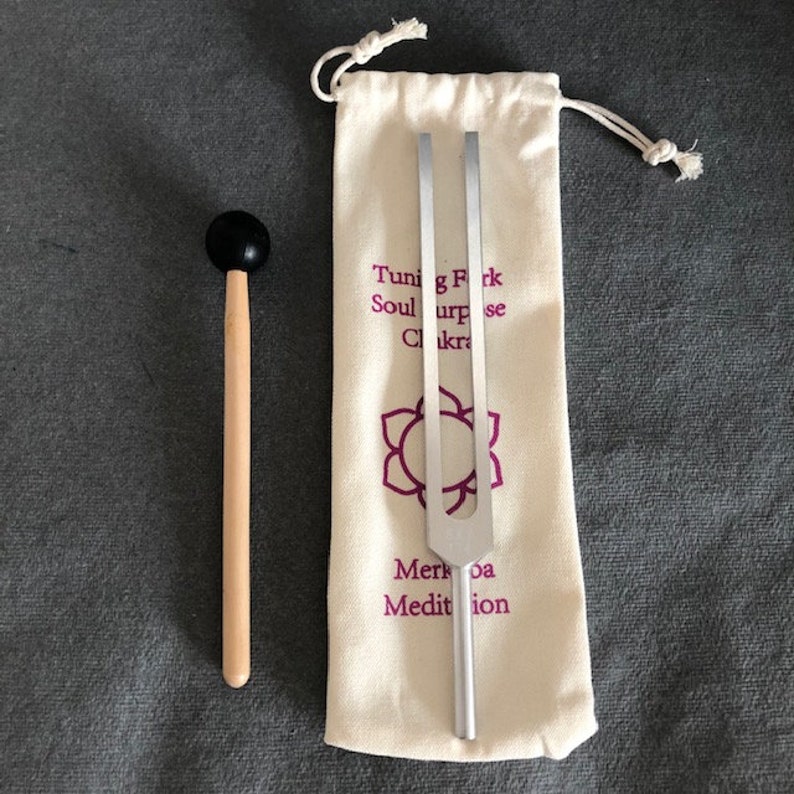 Price: $34.99GBP
This 174 Hz unweighted aluminium tuning fork measures 25cm long, and comes with a wooden mallet & labelled natural cotton drawstring pouch.
One of the 9 Solfeggio Frequencies, relief from pain and tension are linked with 174 Hz. This frequency is said to relieve both physical and energetic pain and is great for removing toxins and EM radiation from the body's cells.
All 9 of the Solfeggio frequency tuning forks are available in my store in unweighted and weighted variations, here's a link to see more:
https://www.etsy.com/uk/shop/SoundGalaxy?ref=simple-shop-header-name&listing_id=1220623797&section_id=37667709
SoundGalaxy is a sister store to AuraSounds on Etsy.