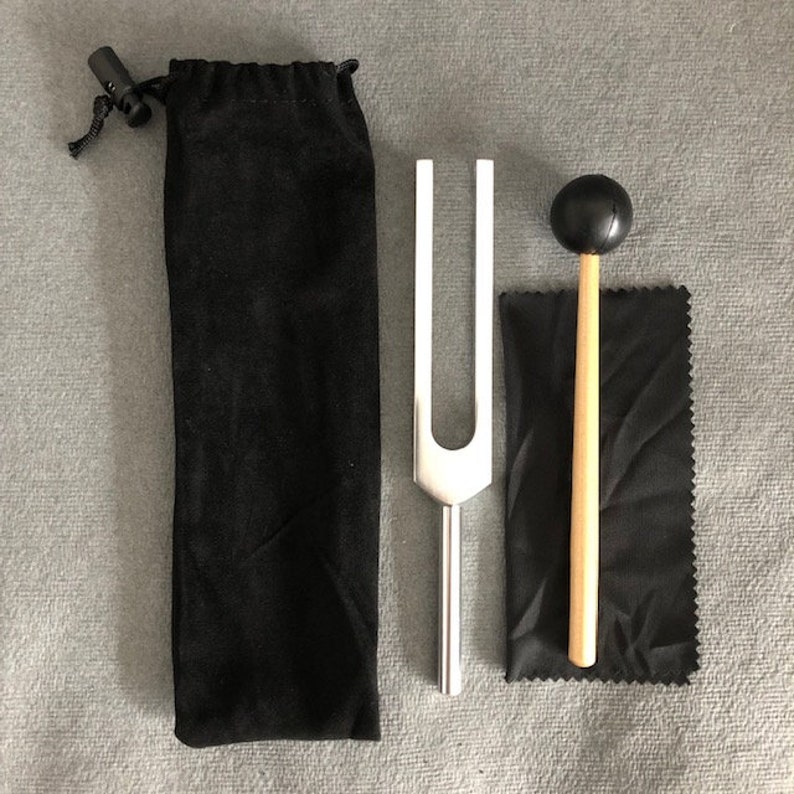 Price: $23.50GBP
This 528Hz tuning fork is made from high quality aluminum and measures 17cm long. It comes with a wooden mallet, cleaning cloth, black drawstring pouch and Aura Sounds frosted zip lock bag to contain and protect the set.
One of the 9 Solfeggio Frequencies, it is believed that 528Hz is the frequency of Love and DNA repair. The Latin Mi stands for Mira Gestorum – Miracles & Transformation. Studies in structured water science, electrogenetics, and protein crystallography provide knowledge about how you are built using sacred geometry. Every carbon-6 hexagon in your body is vibrating with 528 Hz energy.
This fork can be used for DNA revitalisation and repair work, as the 528Hz frequency reminds DNA's original structure and reshapes it accordingly. It also can be used to structure water and to reach deep relaxation states as the body's chakras come into balance and harmony.
SoundGalaxy is a sister store to AuraSounds on Etsy.