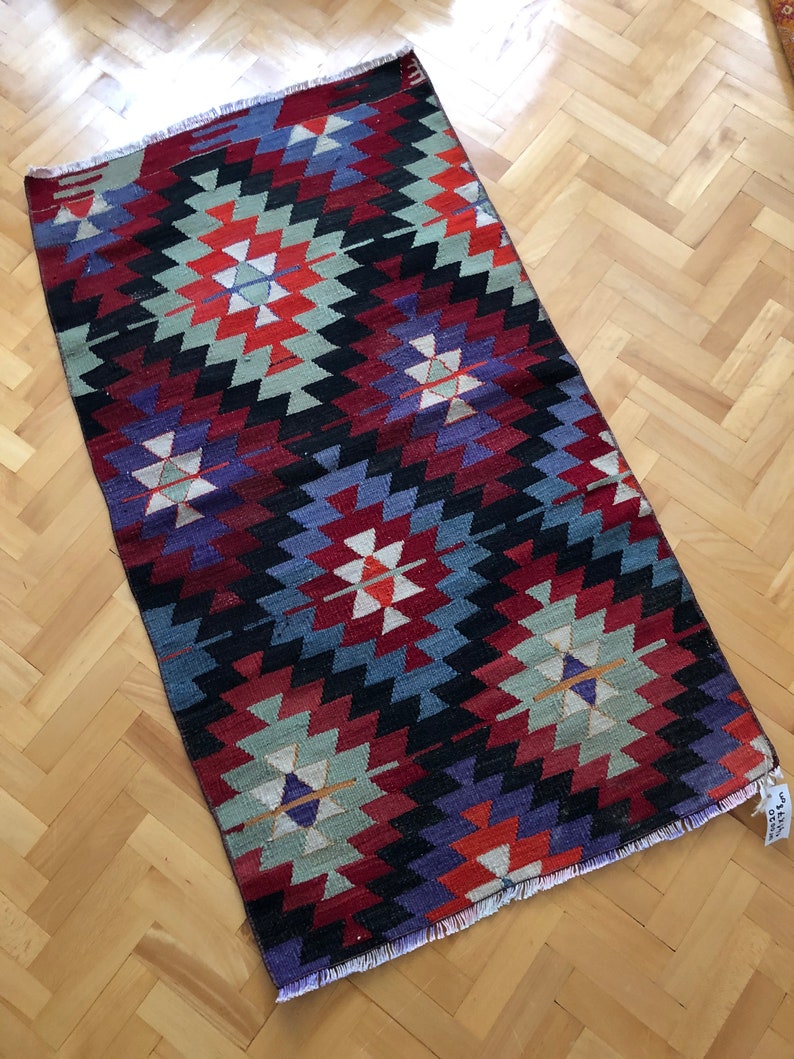 Price: $343.00USD
The color transitions of this beauty are awesome.
A vintage Turkish mat with tons of bohemian charm. Hand knotted with low wool pile and dyed with natural vegetable dyes. Low pile.
Perfect size for your kitchen sink, front door mat, or bathroom.
Length: 4.62 ft
Width: 2.55 ft
Length: 141 cm
Width: 78 cm
Condition:
🧹Cleaned.
✨The eaves are fixed.
👍Ready to use.
Technique: Hand-woven rug
Origin: Turkey
🐑Material: Hand Spun wool pile on cotton foundation.
📦Shipping:
Free shipping.
Our products are shipped via DHL and fedEX.
Due to the vintage/antique nature of our rugs, there may be imperfections and signs of wear. This character is what I appreciate about a time worn rug and know you will too.
📷Photos were photographed in daylight. However, colors may vary based on your screen.
One of a Kind
Each piece in our shop is unique and individual. You will own the only one like it.
🛍️Rugs you can find in my store:
Kitchen rug
Bath rug
Hallway rug
Home entrance rug
Small area rugs
Baby room rugs
Game room rugs
Mirror front rugs
Balcony rugs
Under-chair rugs
Your satisfaction is important to us. You can contact us for all your questions and requests.
Thank you for your visit and attention.
WR😊