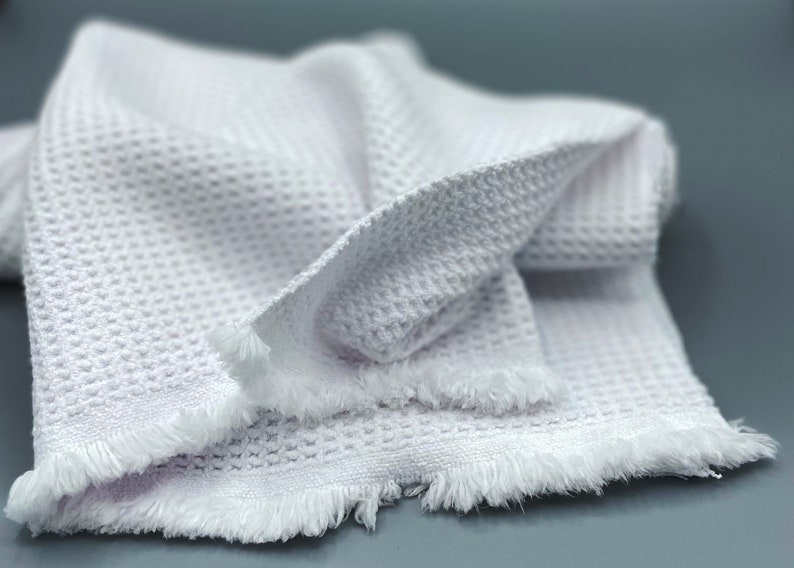 Price: $13.50USD
Waffle Weave Microfiber Fabric, 550 GSM. Sold by the yard.
Highly absorbent. 550 GSM (Grams per square meter) defines the weight of material. Typical microfiber waffle weave ranges from 200 to 300 GSM. 80% Polyester / 20% Polyamide. 80/20 is softer than traditional microfiber waffle weave made of 70/30. Synthetic fibers. Fibers accept Sublimation.
Fabric width is 62 inches.
Uses: Car washing, Golf, cleaning, dishes, napkins, sports, yoga mat cover, seat cover, absorbent, cleaning towel, tea towel, baby, baby swaddle, baby burp cloth, baby towel, dog bath, robe