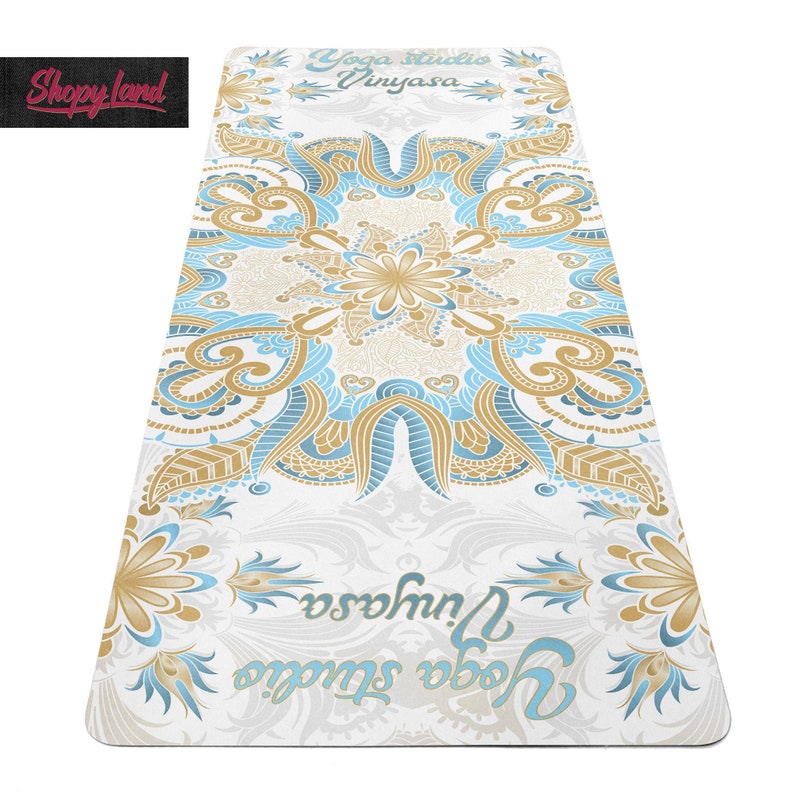 Price: $122.00USD
Personalized yoga rug and carrying strap. Professional Yoga Mat made of anti-slip natural rubber base and microfiber top part.
Yoga mat details:
Size: 27×72 inches /68×183 cm./
Base: Natural rubber, anti-slip 0.16 inch /4 mm./ or 0.08 inch /2 mm./
Surface: Antibacterial, easy cleaning polyester.
Weighs: 0.16 inch – 6.2 lb. /2.8 kg./; 0.08 inch – 4.0 lb. /1.8 kg./
Specifications:
– THERE IS A LIGHT SMELL OF RUBBER, WHICH PASSES FOR A WEEK!
– Shoulder carrying strap in the set
– For basic, hot and power yoga
– Personalizable rug and strap /optional/
– No folded edges in use
– Latex free
The alcantara is a soft, suede-like microfiber material and is noted for its durability.
IMPORTANT:
• The colors may look different on different displays.
• We do not keep printed yoga mat in stock. Personalizing /optional/ and printing of your yoga set will take between 3-5 days.
• CARE: Hand wash, do not use heated dryer. Hang dry.
INDIVIDUAL DESIGNS: Message me for a custom order.