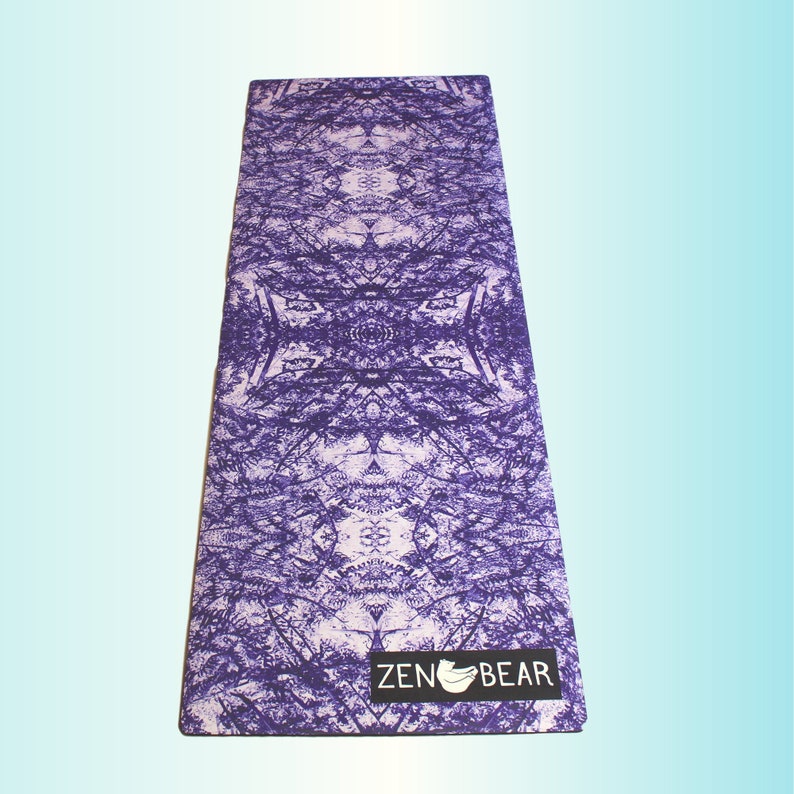 Price: $40.00GBP
Willlow is inspired by ancient Chinoiserie aesthetic and uses distinctively unique and elaborate patterns to excite your practice. It's use of deep indigos & lilacs blend together in an intricate web of abstract expression; encouraging each yogi to live with fluidity, playfulness and peace.
Included:
1 x Zen Bear Yoga Mat.
1 x Black Carry Strap
Features:
2.8kg; 183cm height x 61cm width; 3.5mm thick.
Sustainably sourced eco-friendly rubber base.
Uses natural tree rubber which promotes firm floor gripping and padded cushioning for your joints.
Plush suede top; soft to touch and extra grippy with water spray or sweat.
Uses water-based inks only.
Free from: PVC, chlorine, toxic glue, phthalates, silicone, glue, latex, toxic chemicals, carcinogens.
Proudly biodegradable and 100% recyclable.
Machine-washable.
———————
Washing Instructions:
When washing your mats, please machine wash with detergent only on a gentle cycle in cold water. Do not use bleach (unless you want a patternless mat!)
To speed up the drying process after washing, we recommend wrapping the mat in a towel and squeezing out any excess water.
Then simply hang to dry! Please never put Zen Bear Mats in the dryer, as it will promote and accelerate the biodegrading process.