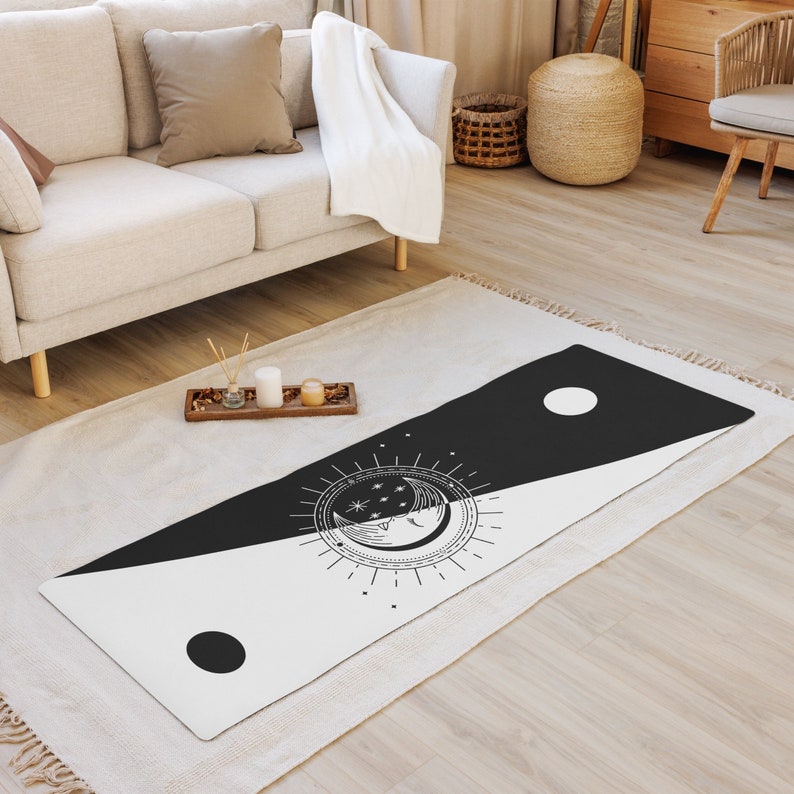 Price: $65.00EUR
Are you ready to take your yoga practice to the more creative level? Look no further! Our premium quality printed yoga mat with a convenient carrying strap is here to transform your fitness journey. Whether you're an woman on a mission to get fit, a Pilates and fitness enthusiast, a meditation practitioner, or an outdoor activity lover, this mat is designed to elevate your experience and help you achieve your wellness goals.
PRODUCT FEATURES:
✨ Convenient Carrying Strap: For easy transport, we added a practical carrying strap. Simply sling it over your shoulder and take your mat wherever you go, allowing you to practice yoga wherever your heart desires.
✨Suede Top: The soft, suede surface provides a grip feel against your skin, enhancing your comfort and enhancing your practice.
✨ Enhanced Stability: The anti-slip rubber bottom ensures stability and prevents any slipping during your poses, enabling you to focus on your practice with confidence.
✨ Optimal Thickness: With a fabric thickness of 0.12" (3mm), our mat offers just the right amount of cushioning to support your body while maintaining stability.
PRODUCT BENEFITS:
✨ Premium Quality: Crafted from high-quality materials, our yoga mat is designed for durability, ensuring it withstands the test of time and provides consistent support throughout your fitness journey.
✨ Artistic Expression: Our edge-to-edge print design showcases captivating artwork, transforming your mat into a canvas that inspires and reflects your unique personality.
✨ Ideal Size: Measuring 24" x 68" (61cm x 173 cm), our yoga mat offers ample space for your practice, ensuring freedom of movement and comfort.
✨ Lightweight and Portable: Weighing only 62 oz. (1.75 kg), our mat strikes the perfect balance between sturdiness and portability, allowing you to take it wherever your fitness journey leads you.
Delivery Time:
Your yoga mat will arrive within 7-9 business days, allowing you to start your fitness journey promptly.
Take your yoga practice to new heights with our premium quality art printed yoga mat. Experience the perfect blend of comfort, stability, and style, all while investing in a mat that will accompany you on your path to wellness. Embrace the journey, embrace the mat—add it to your cart today and embark on a transformative yoga experience.