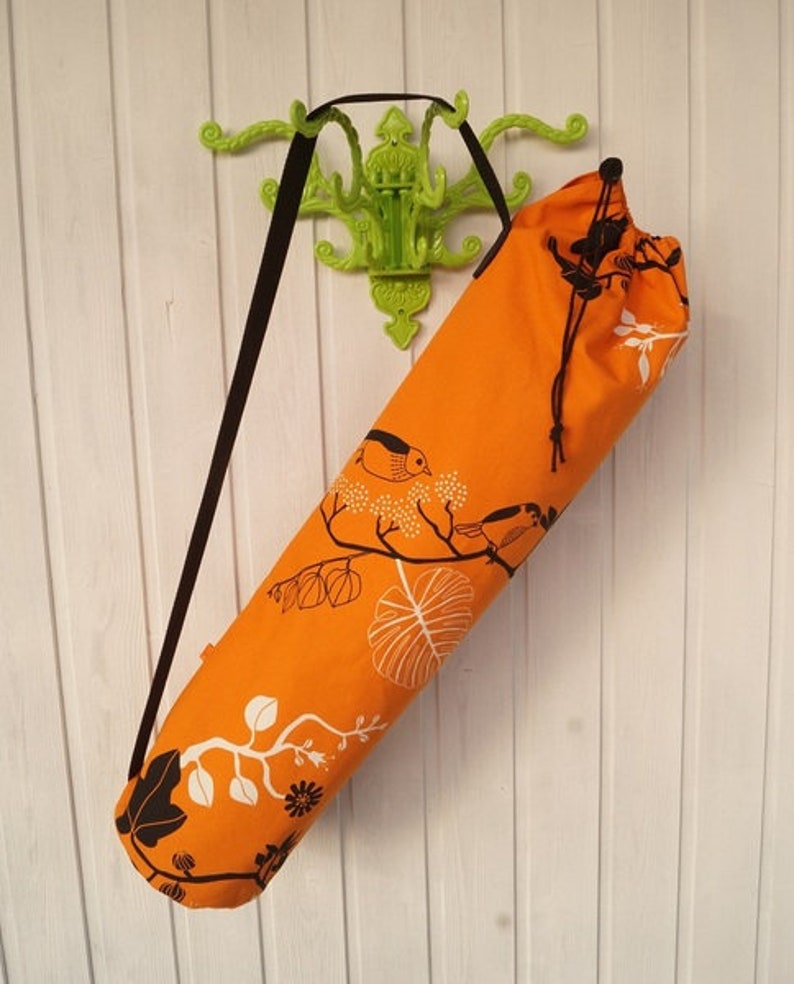 Price: $24.00EUR
Beautiful handmade yoga bag made of cotton.
The bag is suitable for yoga mats up to 60cm wide and 16cm in diameter.
The strap consists of a black 4 cm wide strap.
A cord with cord stoppers is worked into the opening and allows quick access to the good piece.
Dimensions:
Height approx. 65 cm
Diameter approx. 17 cm
The yoga mat bag is washable at 30 degrees-but not suitable for the dryer.
Depending on the cutting of the fabric, the design can vary slightly and thus makes each bag a single piece g *