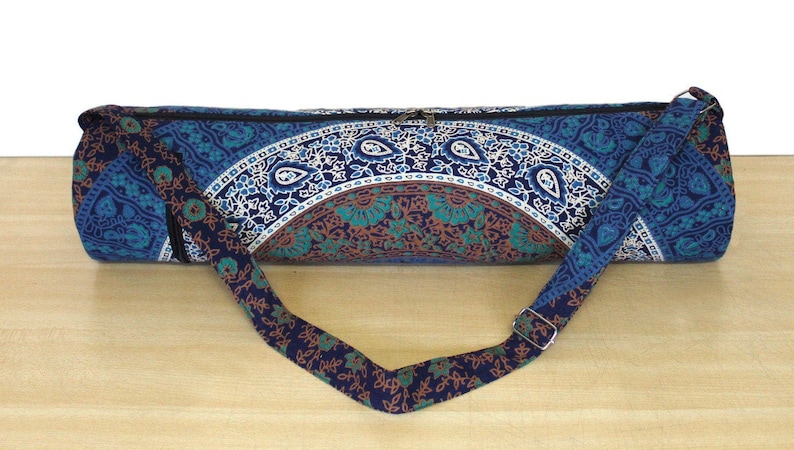 Price: $25.99USD
Item Description
Dimensions: 26″ X 6″ Inches (Length X Breadth)
Diameter: A little over 6 Inches
Strap length: 14 Inches
Fabric: 100% Soft Cotton
Wash Care- Normal Hand Wash In Cold Water
Fits most of the standard sized Yoga Mats – It can hold MANDUKA Yoga Mat , Balance From Yoga Mat , Gaiam Yoga Mat and Standard Mats up to 26″ wide and 6″ in diameter when rolled up Sport bag,
Adjustable shoulder straps and outer pockets can be created for customization for some extra charges.
Fully zipped closure of the bag
When not using your mat, store it in this Yoga Bag to keep it clean.
Made with Best Cotton Fabric Screen Print Tie Dye Yoga Bag. A Perfect Yoga Bag / Gym Bag /
Beach Bag / Pilates Bag to give to elegant look.
Maximize your Yoga Experience with our new Fit Life Yoga Mat Bags. Our bags were designed to
hold all key components of your Yoga Class and everyday essentials. With its zipper cargo
pocket,
you can be sure to carry your day to day essentials hassle free and worry free.
Note-
International buyers are responsible for their countries duties and taxes.