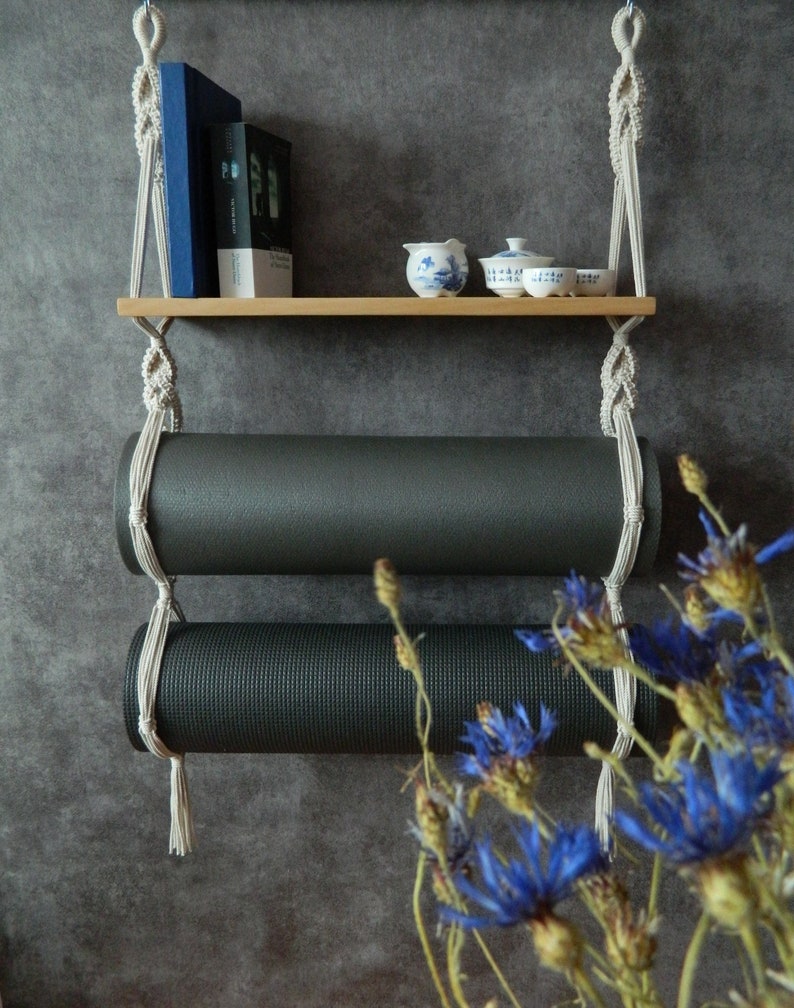 Price: $103.01USD
Macrame shelves with yoga mat / bolster holders are made of eco materials: seasoned linden board (3 different styles of the board) and natural unbleanched cotton cord. Linden boards are coated with semi-matt varnish of high quality.
Sale! Buying 2 items (physical or digital), you get 25% off for them.
Buying items for $ 200 or more, you get 30% off for them.
Dimentions of the shelf with mat holder:
Height: about 30 inches (with 1 mat holder) / 39 inches (with 2 maT holders)
Width: 22.5 inches
Depth: 6.2 inches
You can choose style of the linden board:
A, B or Mountain style
Processing time – 1-2 business days.
Shipping takes 1 – 3 weeks or 5-8 days depending on the one you choose – standard or express shipping.
Contact me if you have any questions regarding this macrame item.
I gladly welcome custom orders.