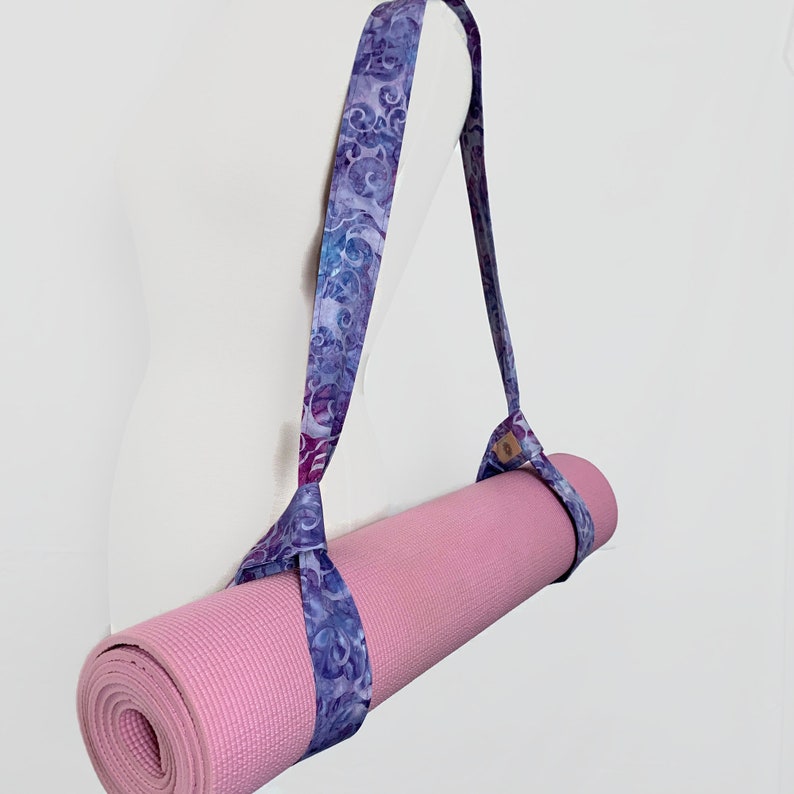 Price: $19.95USD
Our yoga mat strap slides easily onto your yoga mat and will have you on your way to class in an eyeblink. No velcro or elastic to tangle with, just slide on, tighten and go!
This eye-catching set features a gorgeous batik called Evening Glow Iris that includes many shades of purple, blue and deep pink.
*Measures 76″ and 2″ wide
*Can be used as a yoga strap
*Adjusts to any mat width or length
*Wear it straight, cross body or sling back.
See all of our beautiful yoga mat straps here: http://etsy.me/1GyiqLf
If you are looking for an exceptional gift for a yoga lover, check out our wonderful mat strap and eye pillow sets: https://etsy.me/2UMgT7s