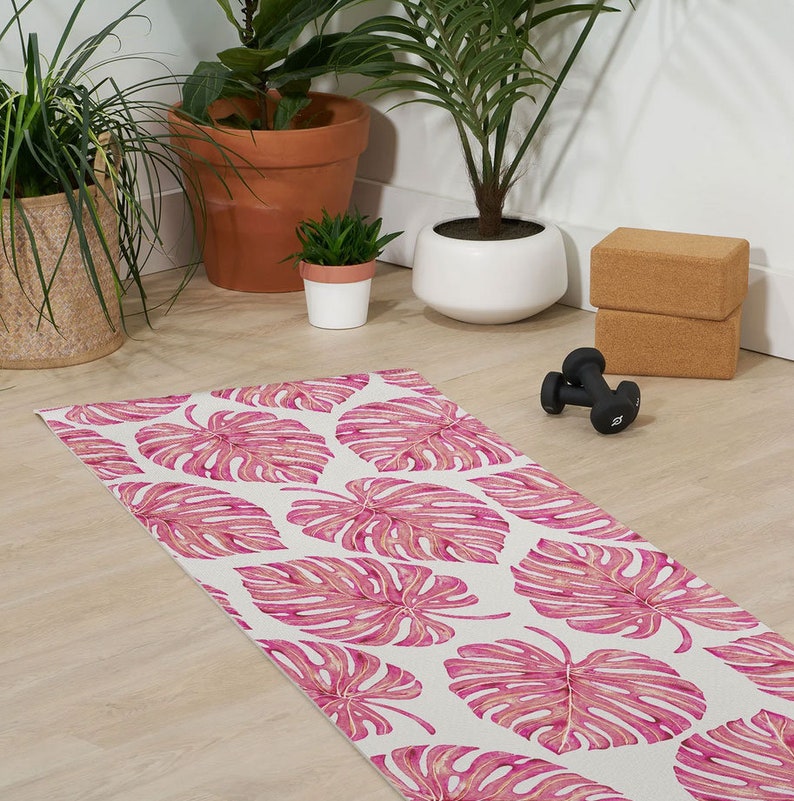 Price: $39.00GBP
– 24″ wide x 70″ long x 1/4″ thick
– Includes 1.5″ woven polyester carrying strap
– Design on the front with white on the back
– Heavy duty, but lightweight at 3.6lbs
– Latex-free and free of heavy metals
– Every order is custom made just for you
– Air Dry: New mat smell? Try hanging your mat outside for a day or two.
– Hand Wash with Soap and Water: Use a wet washcloth with soapy water (non-oil-based soap is best) and wipe down the yoga mat
before using it for the first time, as well as once a week throughout its life.
– Vinegar and Water:For a quick clean, create a 50/50 mixture of water and apple cider vinegar to wipe down your yoga mat.
Let it hang dry in a well-ventilated room or outside in the fresh air.
Strike your sun salutation in style. The Atlasian Designs yoga mat makes an eye-catching addition to your yoga studio or kit. They feature designs from our curated selection on the front with a fresh white on the back. And the best part? Every purchase pays the artist who designed it—supporting creativity worldwide.
75152-yogmal