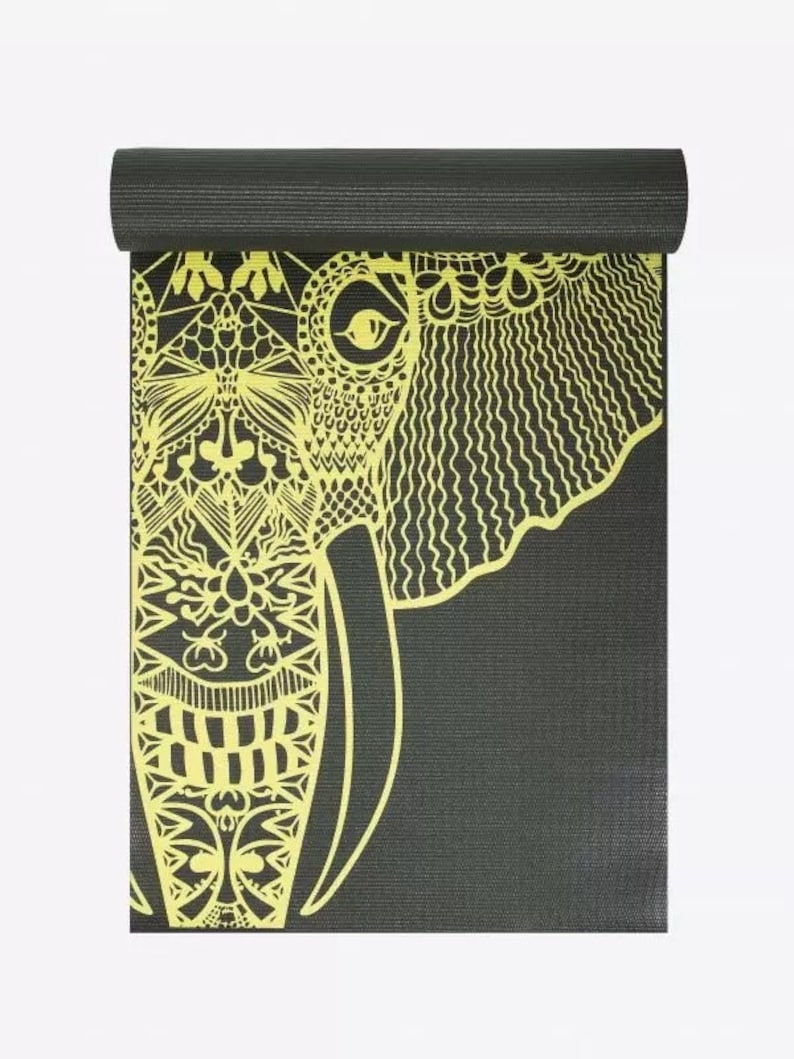 Price: $28.00GBP
Yoga Studio mats feature fantastic prints. Our 6mm deluxe Yoga Mat is made to European standards, using the latest environmental polymer resins.
All our yoga mats are 6-P Free, free of phthalate, AZO, DOP, phenol and heavy metals. That means no nasties at all, making them a great mat for children and pregnant women.
These are the best PVC Yoga Mats you can buy in Europe, they surpass European quality standards and the anti-slip yoga mat surface is the choice for many yoga teachers and yoga students.
Yoga mat Features –
Features beautiful elephant print
Soft, shock absorbent and comfortable
Offers insulation from cold floors
Provides a stable, non-slip surface
Machine washable and tear proof
Trusted by teachers worldwide
Size: 183cm x 61cm x 6mm – Weight – 1.5kg
Info & Care –
Printed yoga mats release a strong but harmless odour when first unwrapped. Please unroll and air out mat for 2-3 days before use.
To clean your Yoga Mat: Spot clean with our Yoga Mat wash or damp cloth with cold water and mild detergent. Dry flat.
The mat may fade and become brittle and unusable if exposed to direct sunlight for extended periods of time. We recommend storing your mat in a yoga kit bag when not in use.
Size Dimensions – 183cm x 61cm x 6mm Weight – 1.5kg
Discover more –
Learn about yoga and pilates and begin your journey to physical and mental wellbeing.
Regular yoga practice gives spiritual and physical support and helps you become aware of what is happening with your emotions, body, and life. Meanwhile, pilates will help you stretch and lengthen all the muscle groups in the body, improve your balance and body control, and increase core strength and stability.