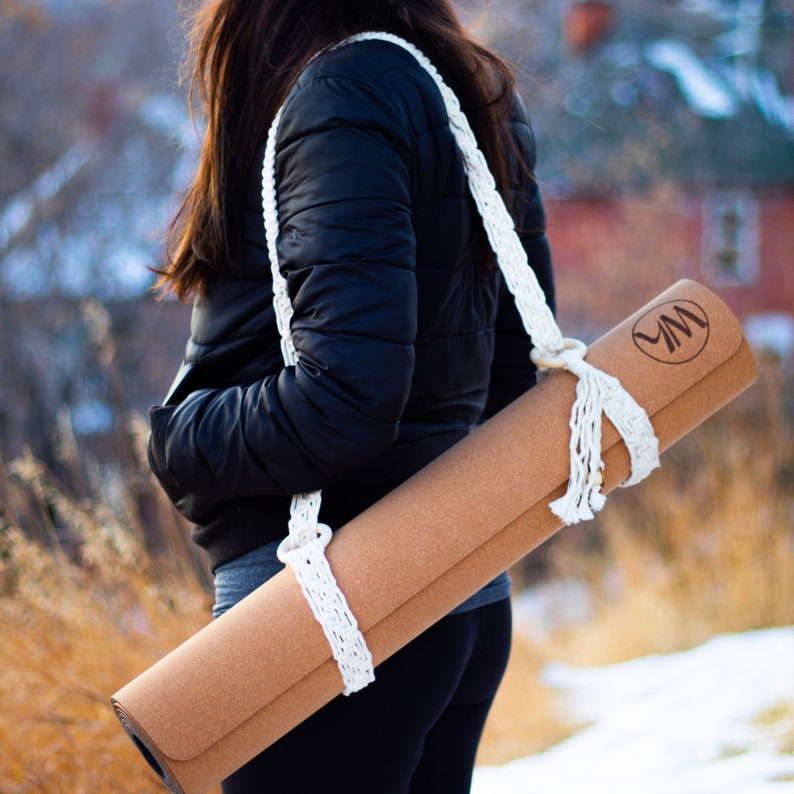 Price: $29.99CAD
YogizMat Handmade Macrame Strap is designed to hold your yoga mat with ease and style. The simplicity of the strap allows for easily adjustable loops that fit any thickness and size of mat.
Being one of the longest carry straps out there, this strap will fit around your body comfortably without strangling you trying to get to practice. It is extremely easy to use and adjust, just slide the mat through the loops and enjoy hands-free travelling.
Made with natural cotton and wood, this strap is made from renewable resources, making a positive impact on our planet and our health. At just 102g, this strap is extremely lightweight.
Available in other colours and designs. This strap is more than a sling, it's fashionable, functional and fun.
If you and your strap are not a perfect match or you experience any form of dissatisfaction, we will gladly help resolve the issue with our flexible warranty program.