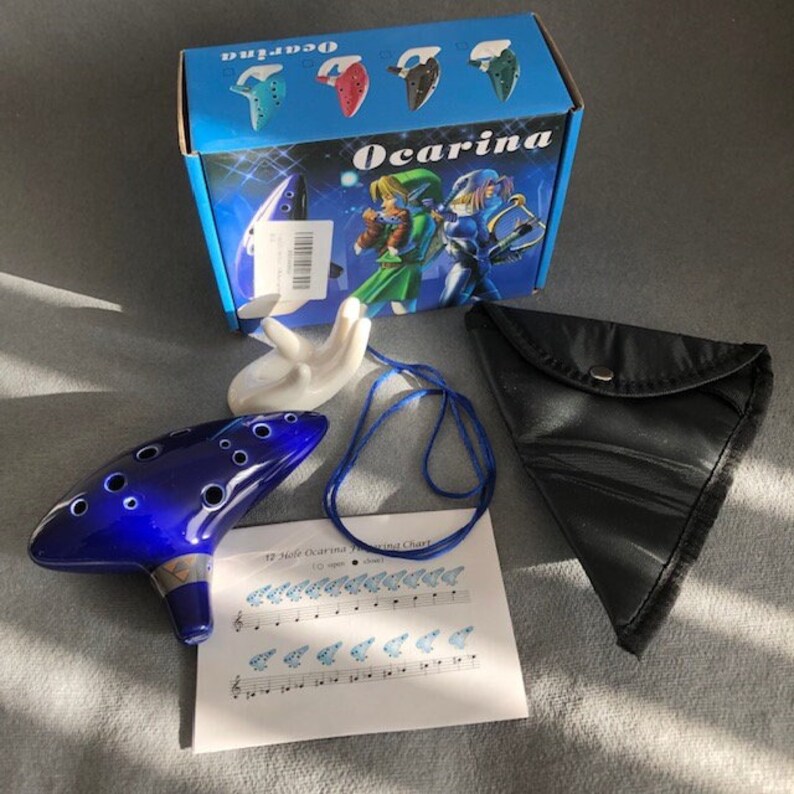 Price: $28.00GBP
A working dark blue Zelda Tri-force themed Ocarina which makes a great cosplay accessory or gift for any Zelda fan!
What is included:
– Ocarina complete with the tri-force symbol on the neck
– Fully chromatic ocarina
– Comes a neck-strap cord
– Made from ceramic with a beautiful and durable glaze
– The ocarina weighs 8oz and is about 6″ long
– White ceramic hand shaped ocarina holder
– Comes with black buttoned ocarina pouch
– Basic play instructions to get started!
– Outer box as photographed
SoundGalaxy is a sister store to AuraSounds on Etsy.